CCC stands for Community Children's Club, the Bible club for kids held every Friday evening in the basement of the Rusk County Community Library. This year, for the first time ever, we took some of the kids (those ten and older who signed up for it) on a canoe trip and camp out. That's our group above. And yes, we did take Mercury the puggle (that's a mix between a pug and a beagle) on our canoe trip, too.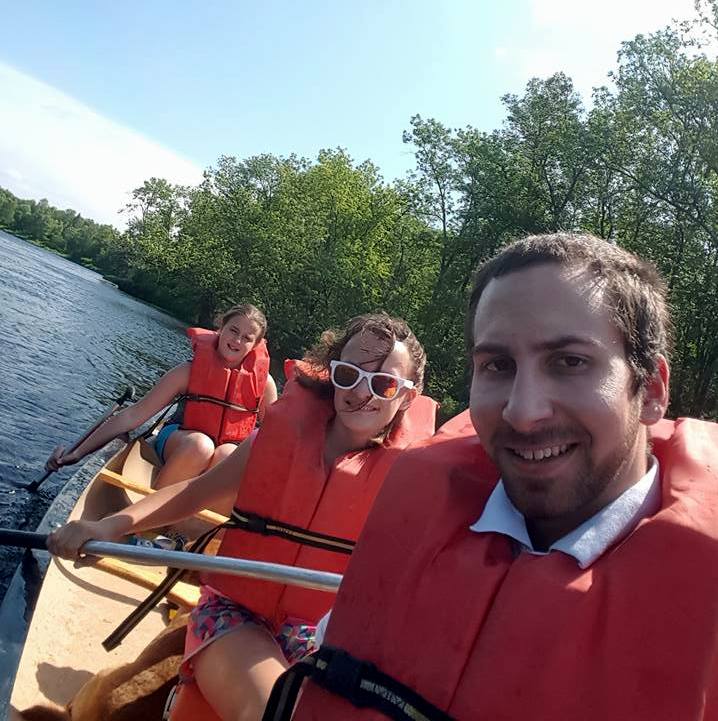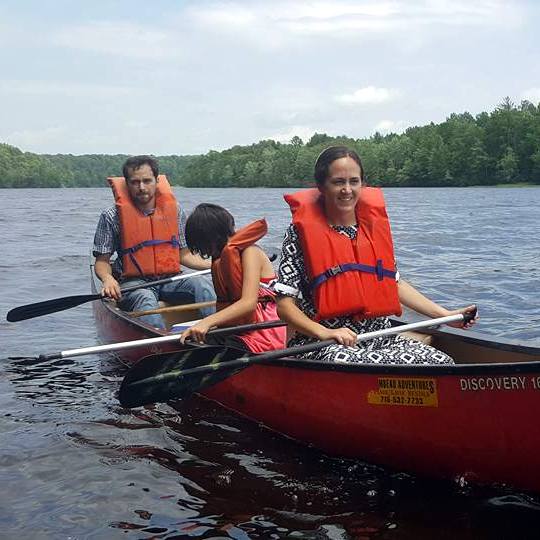 And yes, we did have a beautiful day for the ride, regardless of the weather forecast's dire warnings of possible showers.
And yes, per request of the children, a couple of the canoes did make part of the trip tied together, and yes, they did remind me a bit of a galley ship, with their "1-2-1-2" chant, all oars lifted and pulling together.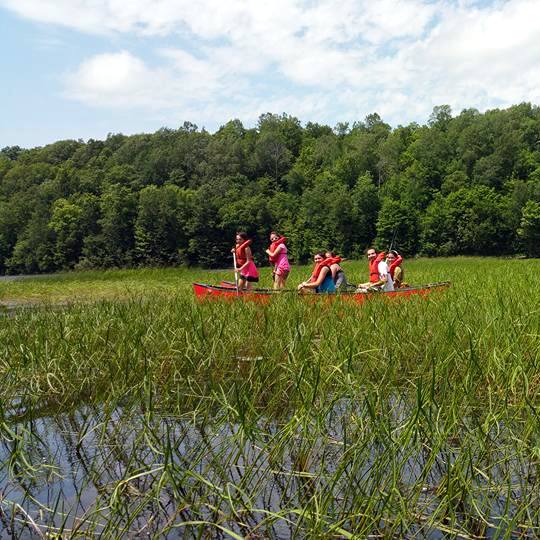 And yes, we did take a "short cut" through a weedy bypass, and no, we're not sure why the galley ship chose the weediest-clogged pathway ever. And yes, they almost did get stuck, but somehow, with great courage and determination, managed to push on through.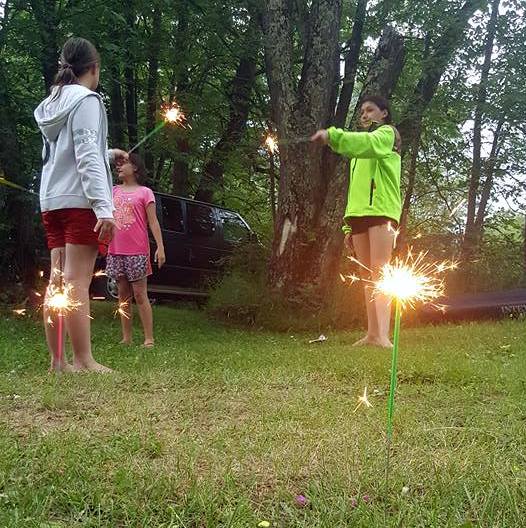 And yes, we did spend an enjoyable afternoon and evening back at our Thornapple River campsite.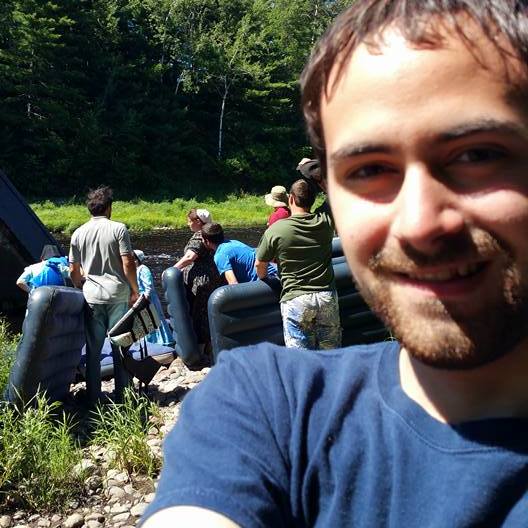 And yes, some of us did spend a good portion of the afternoon mattressing down the Thornapple River. For those of you haven't tried this, do. Air mattresses are ever so much more comfortable and durable than the tubes and plastic rafts designed for swimmers, and if you get them on sale at Wal-Mart, they're cheaper, too.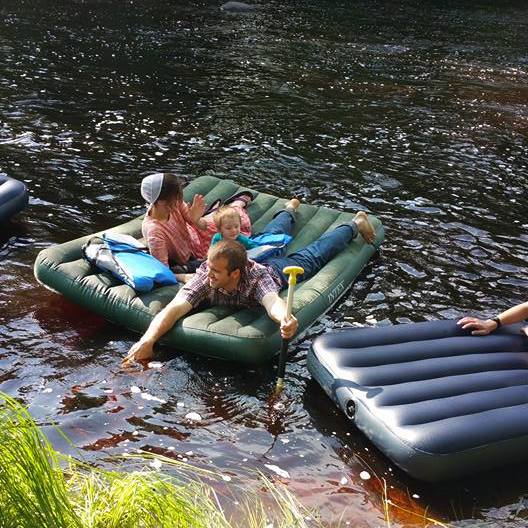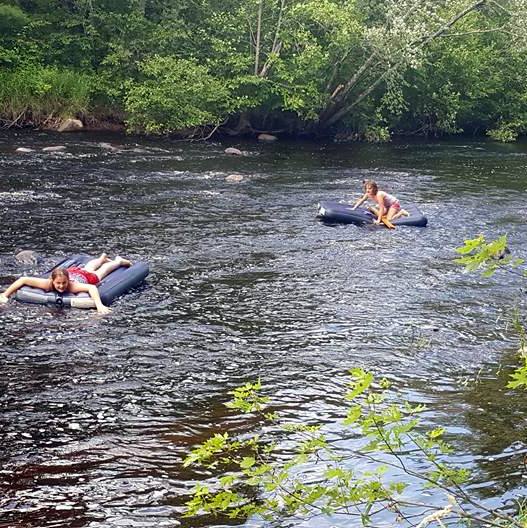 And yes, due to the encroaching storm, we did pull up camp and head to my brothers' house near Conrath. And yes, we did spend the evening talking, playing group games, and eating popcorn.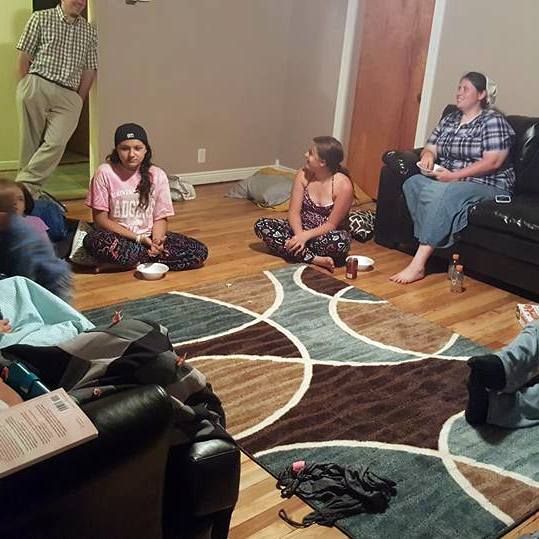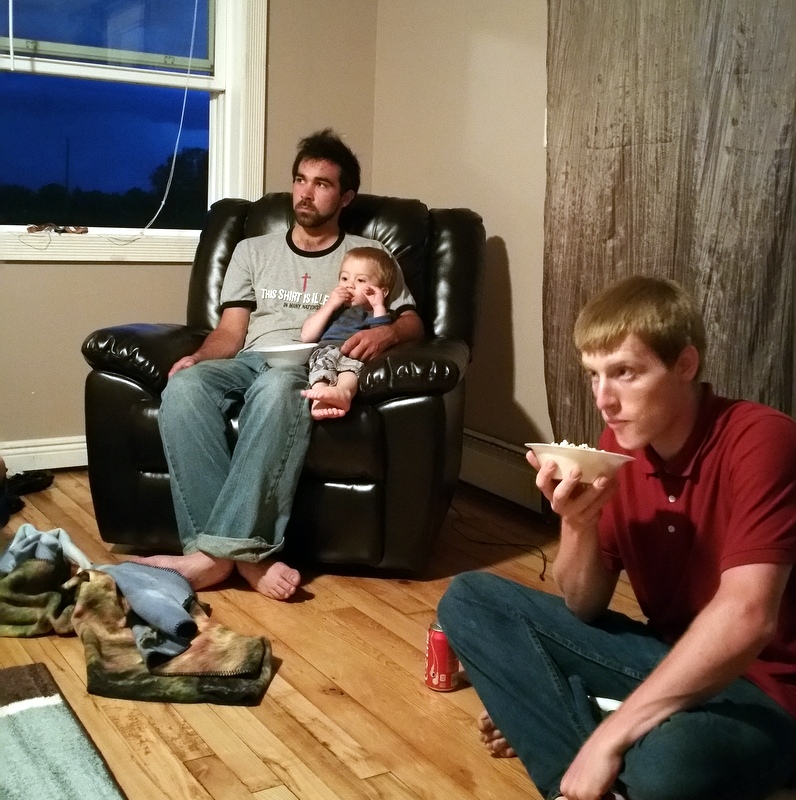 And yes, Jaxson (the little guy seated next to Jeffrey) was the star of the show, and yes, Abram really does eat his popcorn straight out of the bowl, like a horse.
And yes, the girls really did "campout" in one end of the house and the boys the other, and yes, a couple of the girls really did sleep in a tent set up in one of the bedrooms.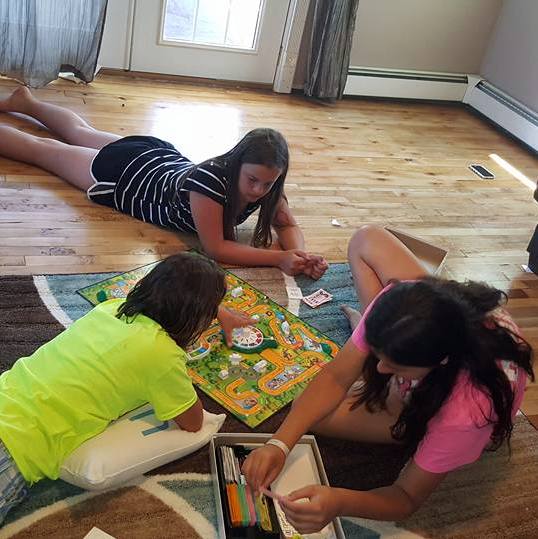 And yes, the next morning was beautiful and we played more games, inside and out.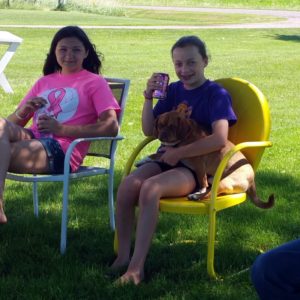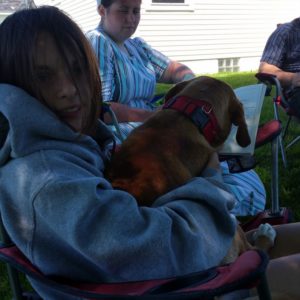 And yes, we did hold church under the trees in the front yard, and yes, it was lovely and cool there. And yes, with our sharing, singing, and drama, the clever and ingenious staff of the CCC did stretch church to over an hour without the kids getting bored.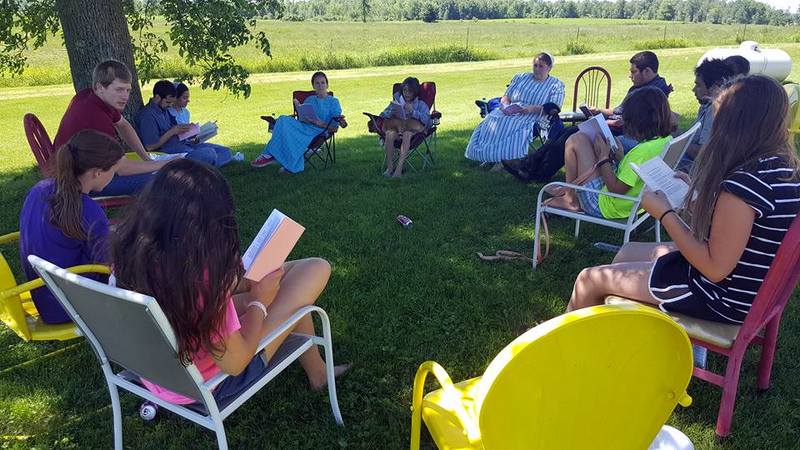 And yes, we think we'll do it again next year.