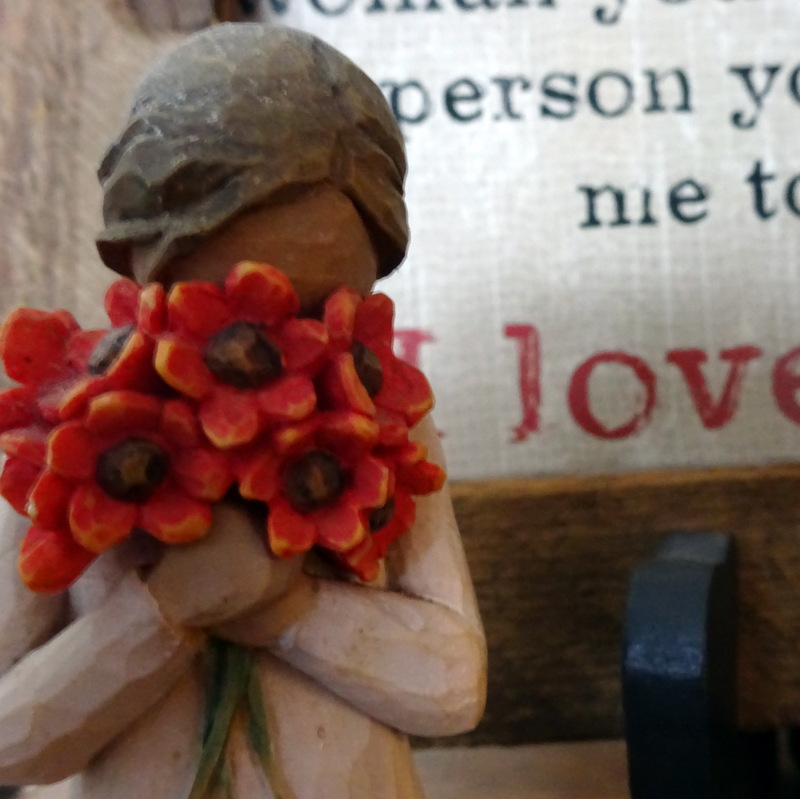 I remember when I was sixteen and passionately in love. Eros it was, and Eros changed me. I grew aware of myself and my body in a way I never had before.
I wonder now if I should write about those emotions–are they improper, too intimate?–and decide that I will. This heart-pounding awareness we call sexuality is too often perverted or used as a swear word. I believe instead we should talk about it was meant to be: a gift from God which is pure and beautiful and good.
Years later I remembered that moment in my teen years–when I was still a child in so many ways, very sheltered and very innocent–and wrote a poem about it:
SIXTEEN
a soft pillow
bright room
covers curled close around me
black pajama bottoms on slim legs
a red t-shirt
SIXTEEN in large letters across its front
hair soft as sparrow feathers beneath my neck
my own skin when fingers brushed it
love, or the thought of it
and because of it
I felt myself beautiful
for the first time in my life
secret and waiting
a woman
And now I am twenty-nine, and single. No Eros has lasted for me. Always it has come and gone, leaving only a faint metallic taste in my mouth.
There is a part of me that grieves this. It is like owning a beautiful, wild plot of land onto which you have never set foot, only skirted its edges, glimpsed flashes of exotic color of bird wing through your binoculars.
I am not saying I will never be part of a romantic relationship. I don't know that, because my life isn't over yet. I know that I do not need it to be happy.
I have so much in my life that is love.
First, there is the love of God. It is a very intimate sort of love. My Aunt Grace said to me recently, by way of encouragement, "For those who don't have anyone, Jesus is our husband." Maybe that sounds corny to some of you, but I don't know of any better way to describe it. Jesus is my husband. He fills the lonely places in my heart in a way even a husband of flesh and bone could not do.
Second, there is the love of my mom. That is how I always think it in my mind. God loves me. Then my mom. She was my first encourager, my first confidante. I was a private child, afraid of the world and afraid of opening up to anyone, and I remember the time Mom told me, when I was upset and crying, eyes turned inward and lips mum, that I needed to talk about my feelings. "I had to learn it, too," she told me. "Your dad is the one who taught me." Just try it, she seemed to be saying. So I did, and now I'm a writer and spill my guts to the world. Maybe I learned that lesson better than either of my parents, who are private people themselves, intended.
And besides the love of God and the love of my parents there are other loves, rich loves. My sisters. My brothers. My close woman friendships. My students. My nieces and nephews. My family in Deer Lake.
I am blessed.
This Valentine's month, I celebrate love. I think there can scarcely be anyone in the world who has as much of it as me.