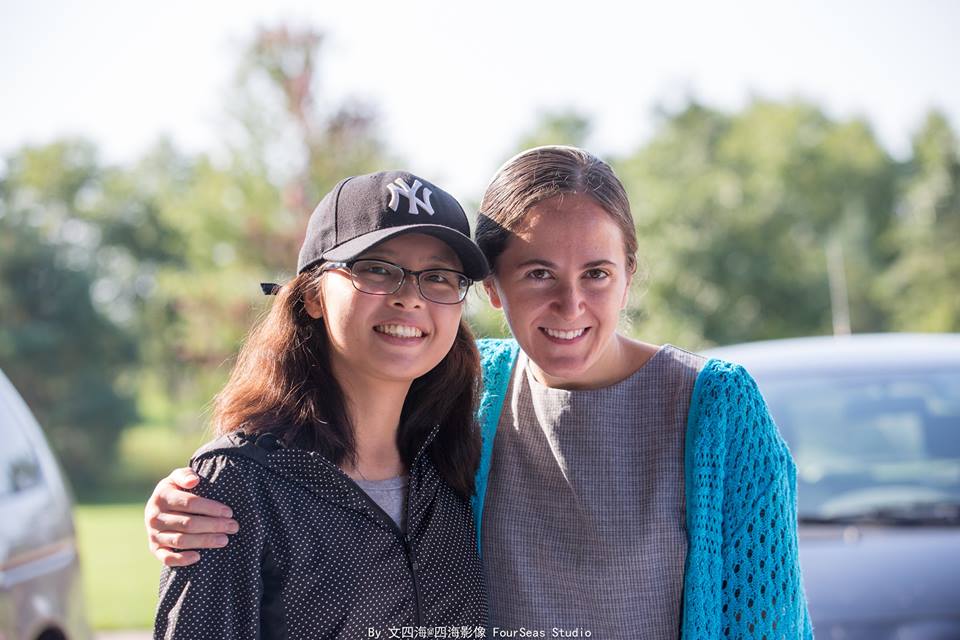 I met Liang and Sami unexpectedly while selling books at the Eau Claire Downtown Farmer's Market.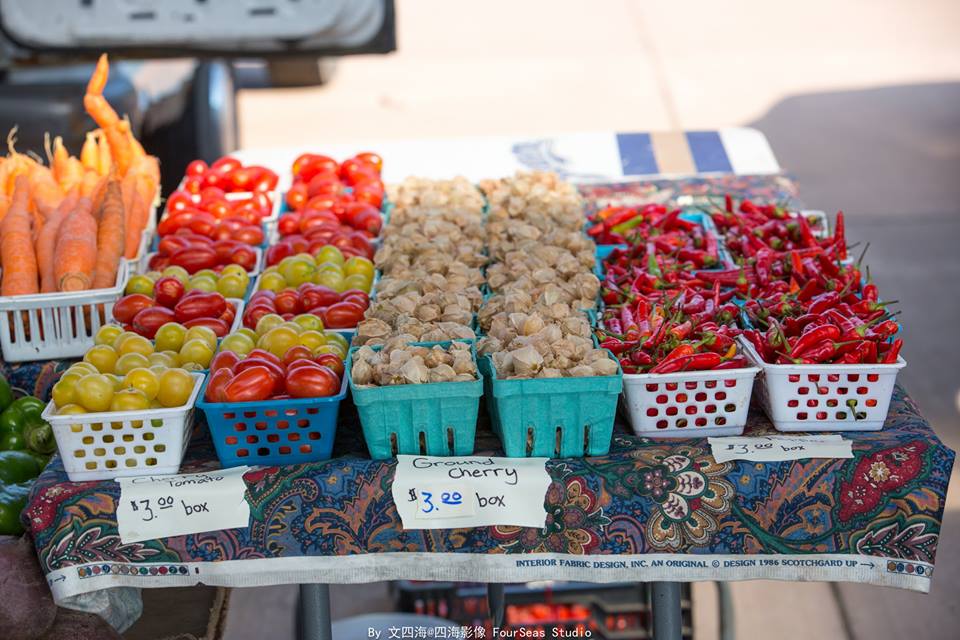 Liang, a photographer, flew his drone over the market to take pictures. When he flew over my table, the wind from his drone inadvertently knocked over all the family photos I had carefully set up for display on my table alongside the copies of Anything But Simple. 
I laughed.
Sami hurried over to help me set up the photos again.
It was a lovely beginning to a friendship.
Liang and Sami are from Guangzhou, a city in southern China which I have no idea how to pronounce. They are visiting friends in the Chippewa Falls area for a few months, long enough to see the end of summer, the changing leaves, and hopefully the first snowfall.
"Come on up to Rusk County one of these days," I urged them. "I will give you a tour and introduce you to my family." So they did.
Liang took many photos, and I like looking at them and imagining that I am all the way from China and seeing Rusk County for the first time. It is interesting to see what a man from China finds photo-worthy, startling to learn that through the lens of his camera, Rusk County isn't just hick farm country, but a beautiful place.
All the photos on this blog post, unless marked otherwise, were taken by Liang on his Canon. You can see more photos of Rusk County, and view stunning photography all the way from Tibet to Chippewa, on the FourSeas Studio Facebook page.
We started our tour with a visit to our own Miller's Country Bookstore, where I signed a copy of my book for them.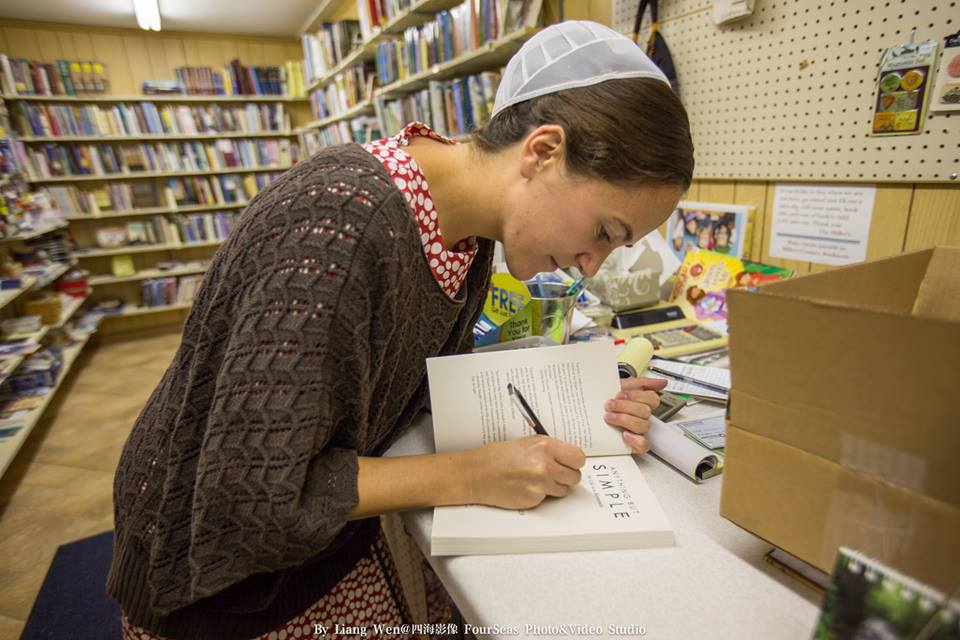 Then Dad drove us on the back of the pickup to see his fledgling apple orchard and to take pictures of the sand hill cranes that regularly touch down in our hay field.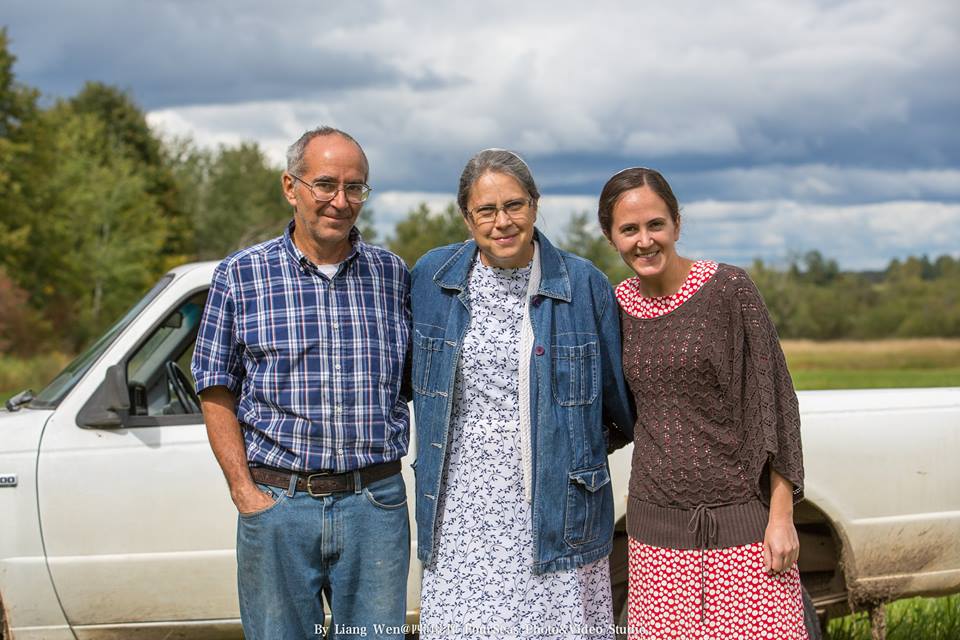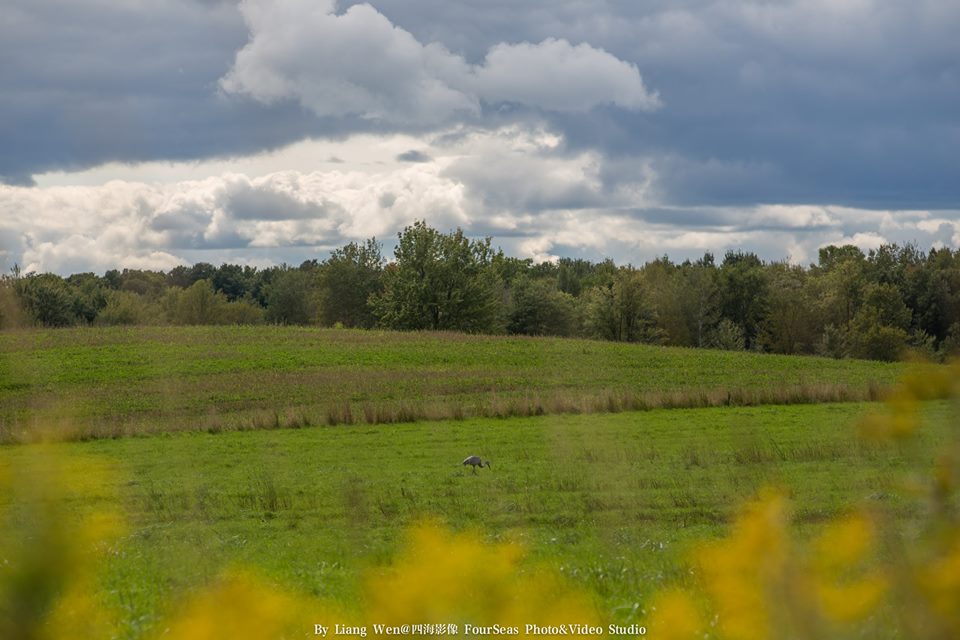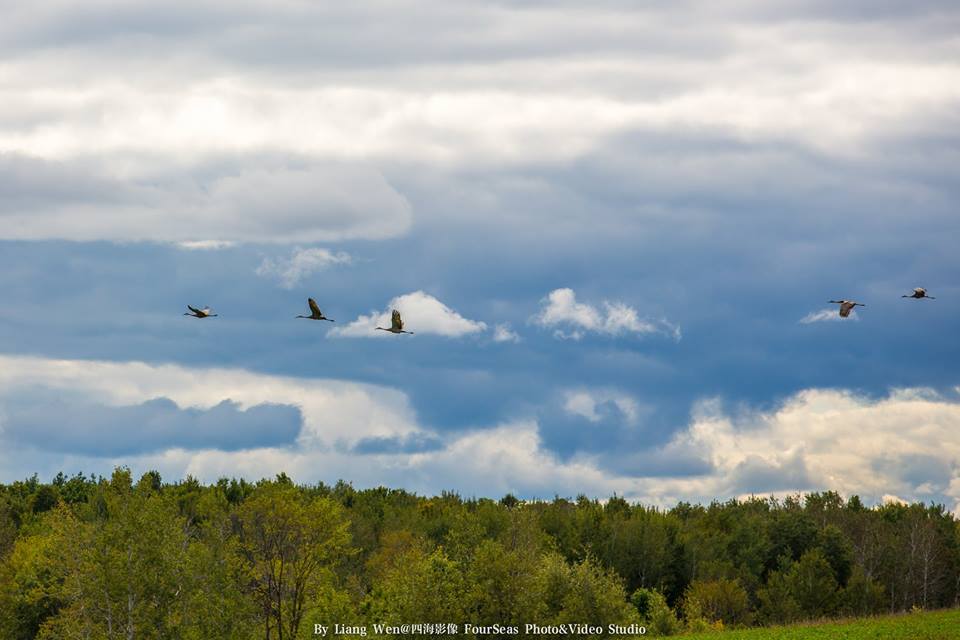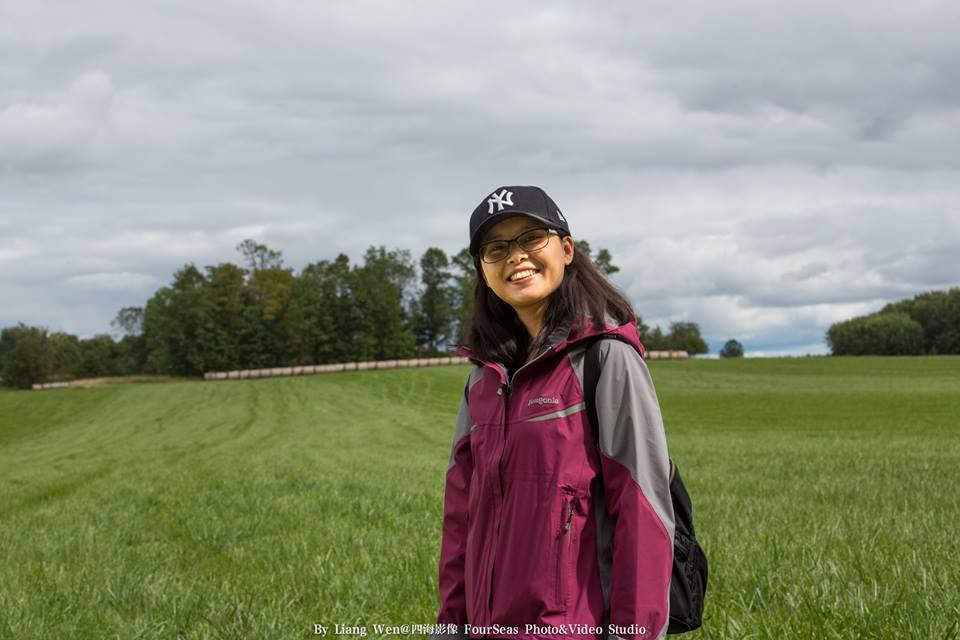 On our way out of the field and past my grandparents' little house, we encountered Grandpa working in his garden.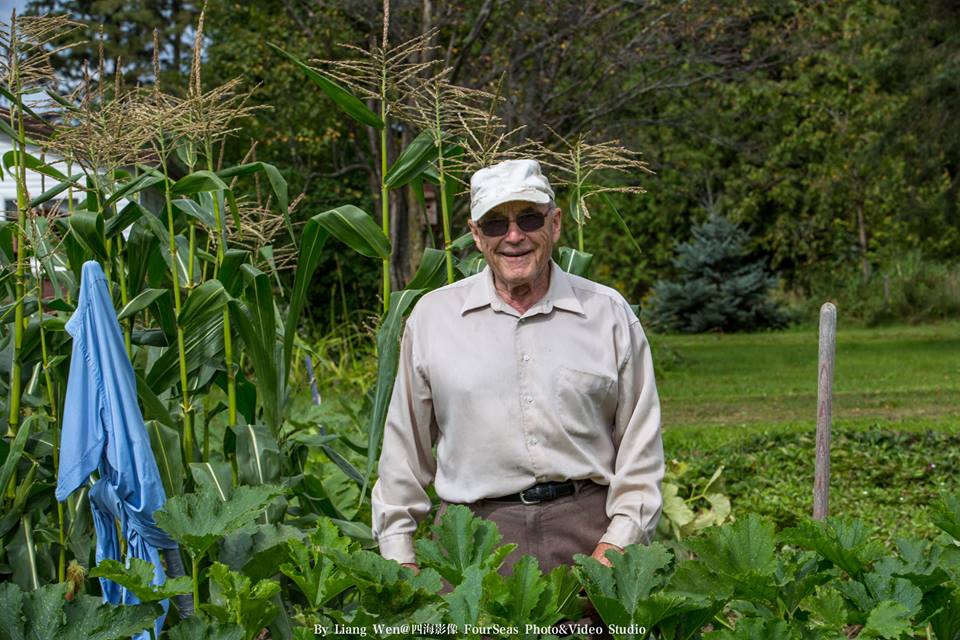 We stopped briefly at the school near closing time to meet the students and teacher.
After school, I took Liang and Sami over to Conrath Quality Meats, my brothers' meat processing plant.
And then to the Stutzman dairy farm.
We also visited Maple Hill Farm.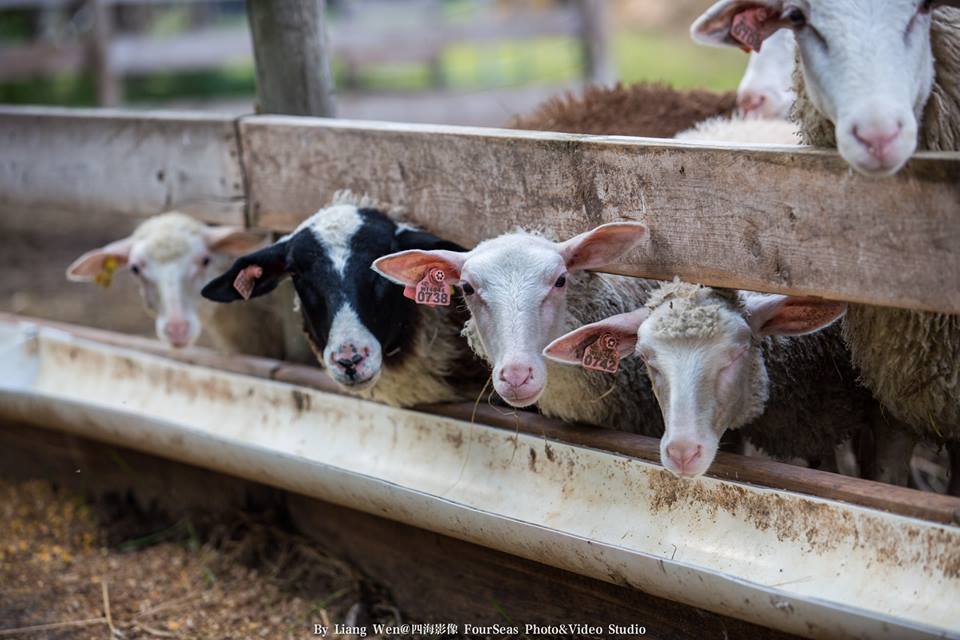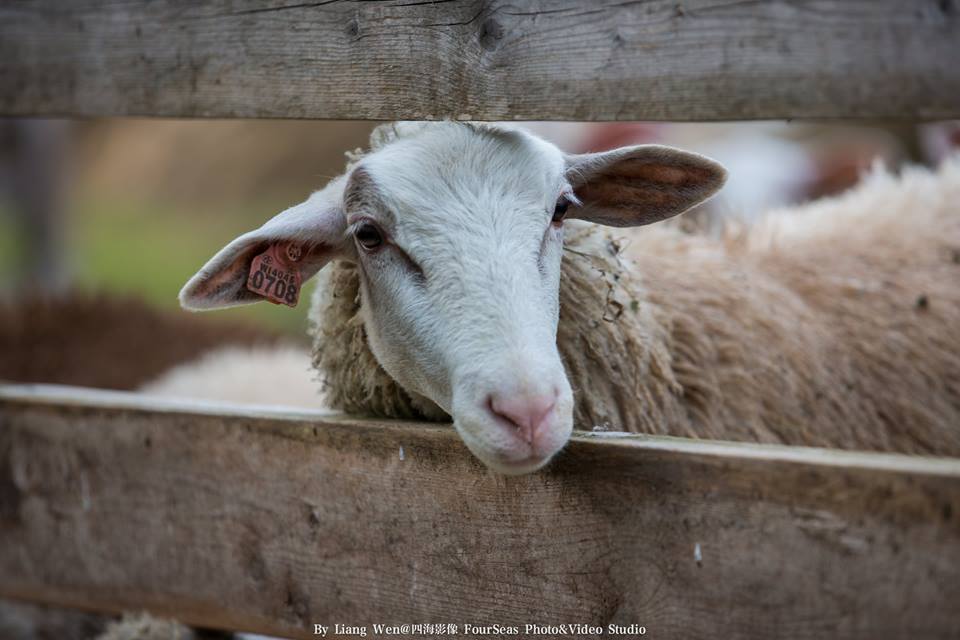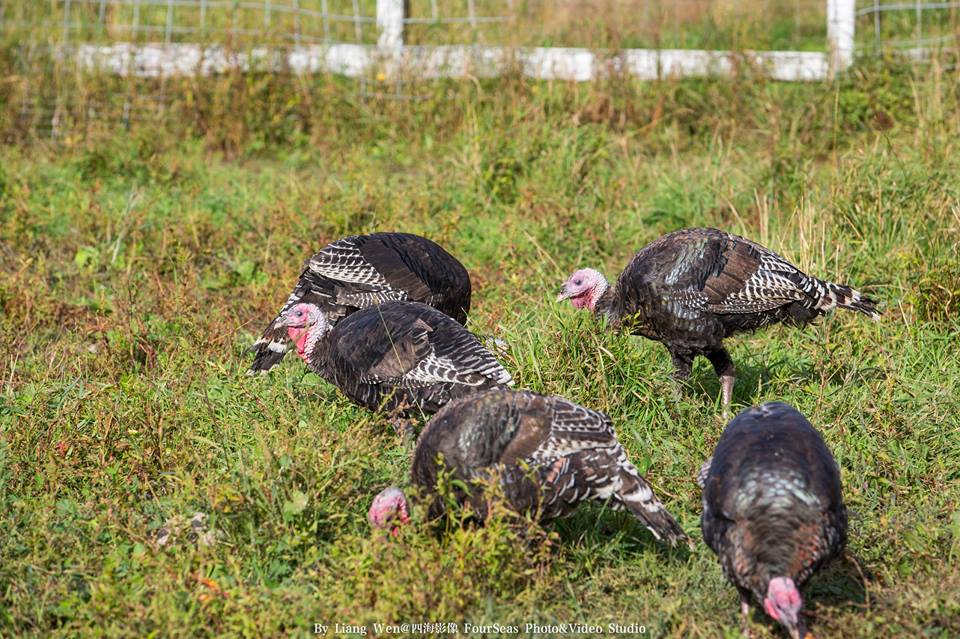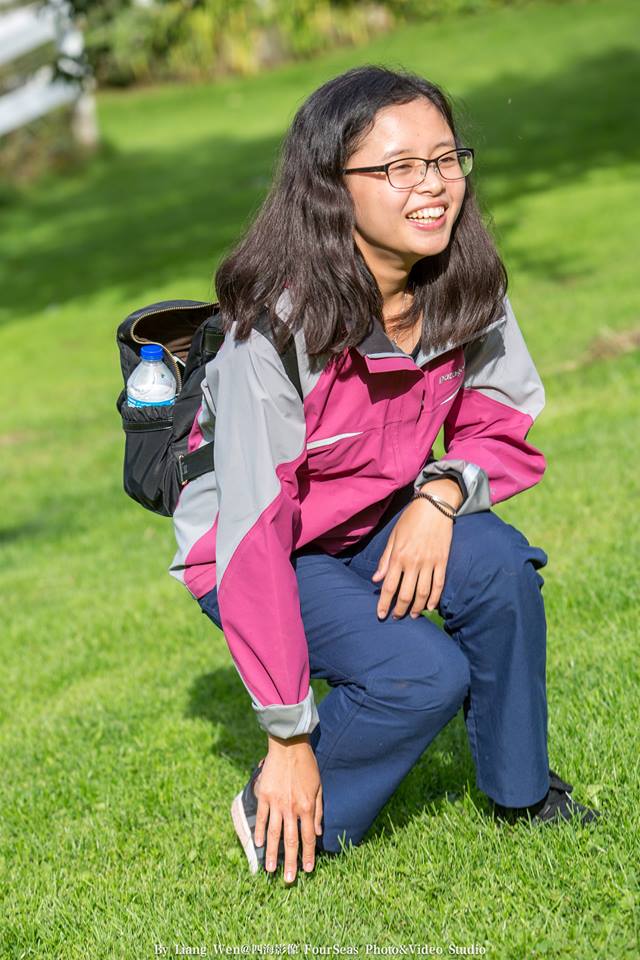 We met a few of my siblings and a friend for mini golf in Ladysmith and supper afterward.
Liang and Sami honored us by attending prayer meeting in the evening, but out of respect for a worship atmosphere, he did not take his camera into the sanctuary.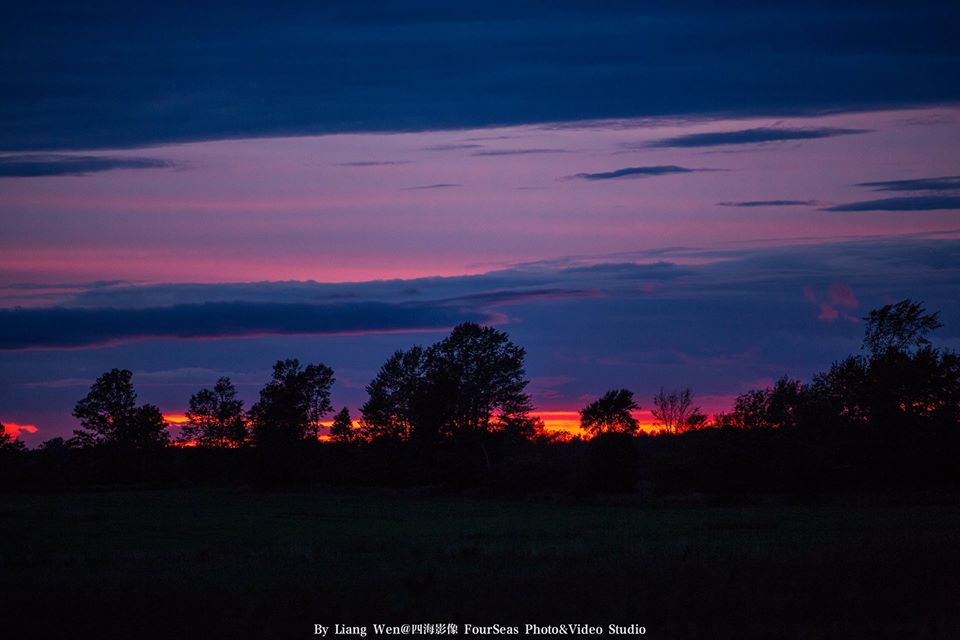 Thank you for your visit, Liang and Sami. And thank you for the photo tour of my home community. We hope you come again!