Back in the dark ages, before popular advent of computer and cell phone, I was born.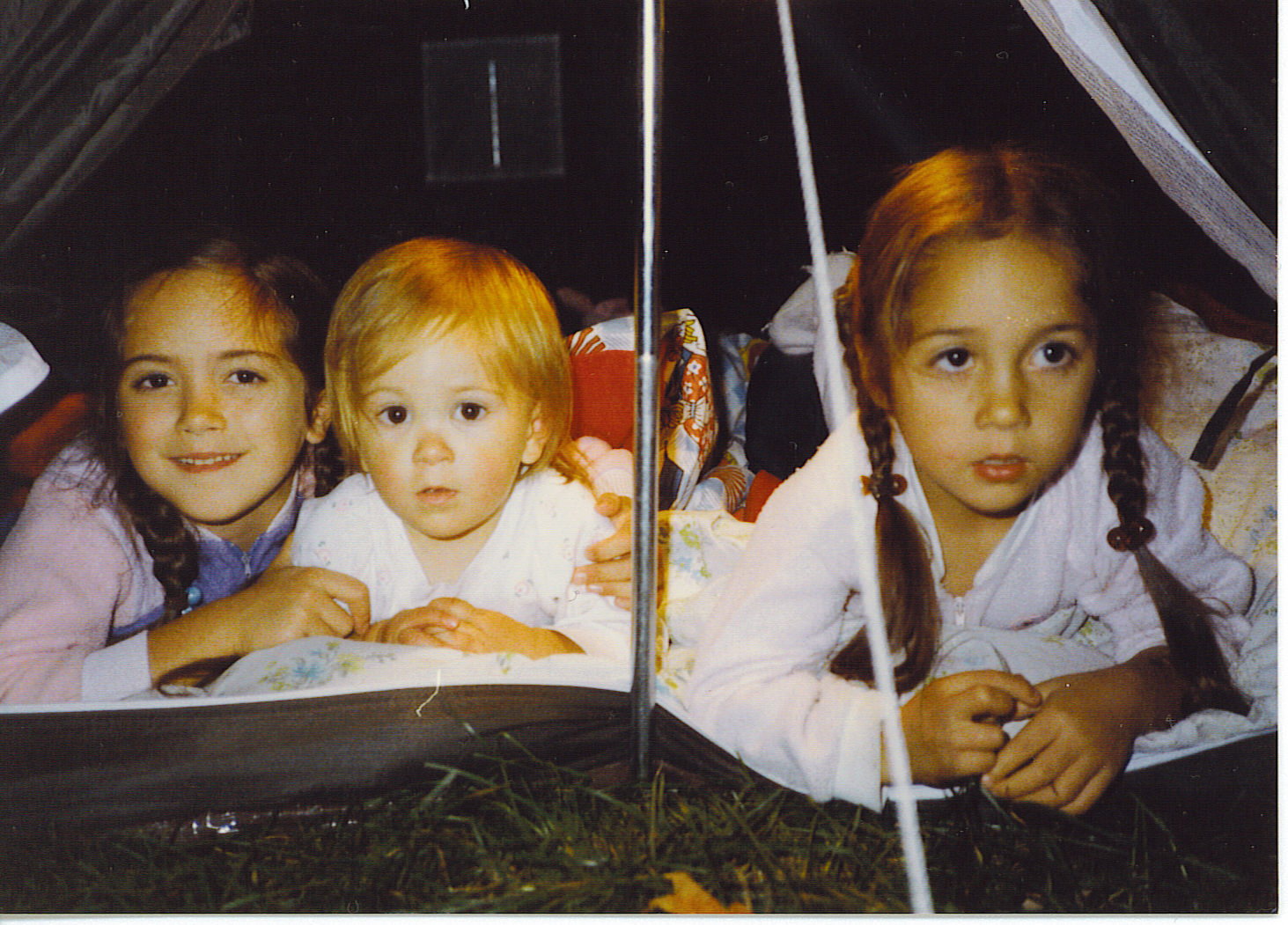 That's me in the center, looking startled, with Dora posing for the camera and Jennie staring off into space.
I was born in 1986 in a small town in a small hospital to small people in north central Wisconsin. I came late on the night before Halloween, and the most memorable thing I've been told about my birth is that the doctor came in dressed as a clown. My parents named me Lucinda Joy, a name chosen carefully for its meaning, as were the names of all eight of us children. Lucinda is of Latin origin, meaning "light" or "bringer of light."
I guess you could say I had a sheltered childhood. As conservative Mennonites, my parents owned neither radio nor television. I spent intense days of my childhood reading, and other intense days living the lives I read about. Slipping silently around corners as an Indian chief, crouched barefoot and trembling out of sight of the slave catchers' eyes, galloping across the yard as leader of a wild horse band.
I was suckled on milk and Bible stories, reared with uncensored kindness and a deep sense of security. As a result, I grew up immensely innocent and ridiculously idealistic, with a heart soft as Play-Dough.
I'm still sorta like that.
Currently, I live with my parents and younger sister on my parents' farm, in the same house my great-grandfather built eighty years ago. Frequently in and out of our big old farmhouse are my three brothers–who own a house and a meat processing plant but still like the home place best–and my three married sisters and their families. I feel blessed to have all of them nearby.
I recently wrote a book called Anything But Simple: My Life as a Mennonite, where I  introduce in an intimate way my family and my small Mennonite community here in rural Rusk County. "Mennonites are complicated," a friend told me after reading it. Yes. Sometimes. Mennonite, daughter, sister, friend, seeker of truth, human being—all of it comes with complications. Anything But Simple explores each one of these aspects of my life.
Here is a photo of all us children and most of the grandchildren. (Erin and Ava, the two newest nieces, weren't yet born when this was taken.)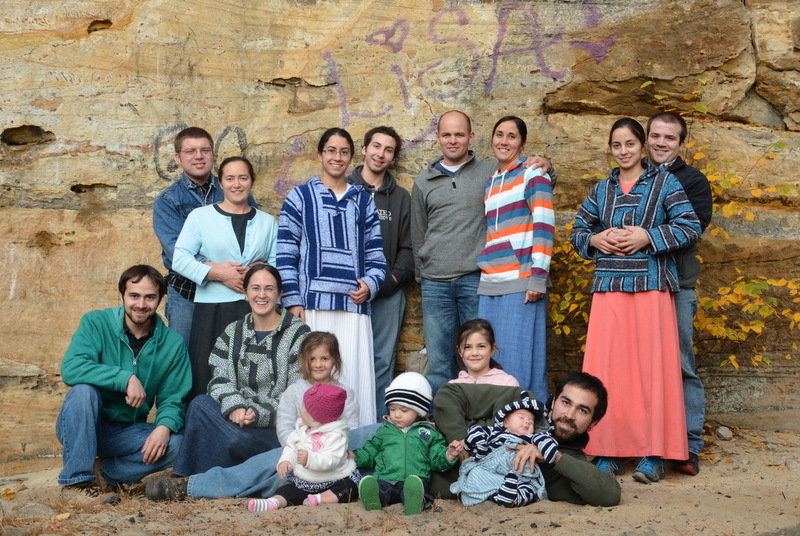 And here is another photo of Mom and Dad, who started it all.