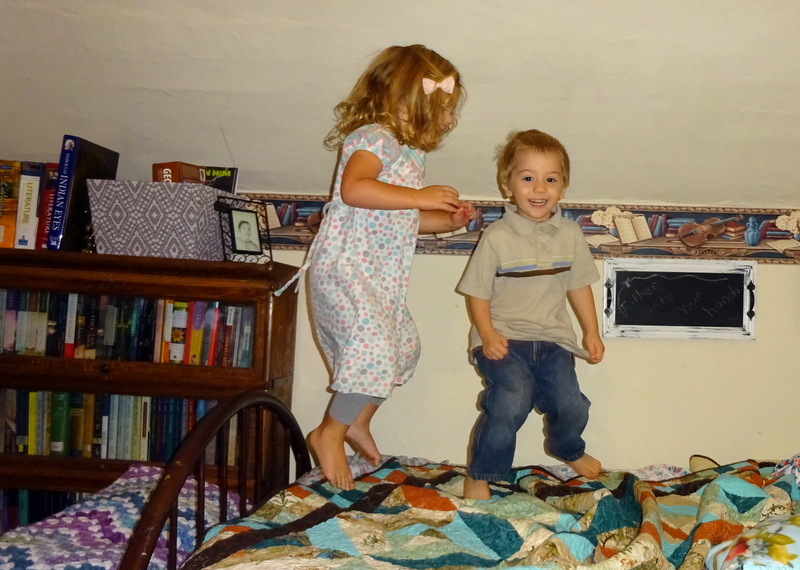 What does this picture make you think of?
It makes me remember one of my favorite children's books, the one that has the repeated line, "No more monkeys jumping on the bed!" Anyone else love that story?
This picture also makes a tiny three letter word run through my mind. Joy.
Joy is my middle name, and maybe that is why the quality of joy has always been special to me.
When I was younger, I used to hate when people would comment on my big smile, because I was shy and I knew I used that smile in place of words. So I thought of it as a brainless thing, insipid and boring.
Nowadays I have discovered the value of a smile, the value of joy.
When I found these two in my bedroom, having the time of their lives, giggling and jumping for all they were worth, it made me happy.