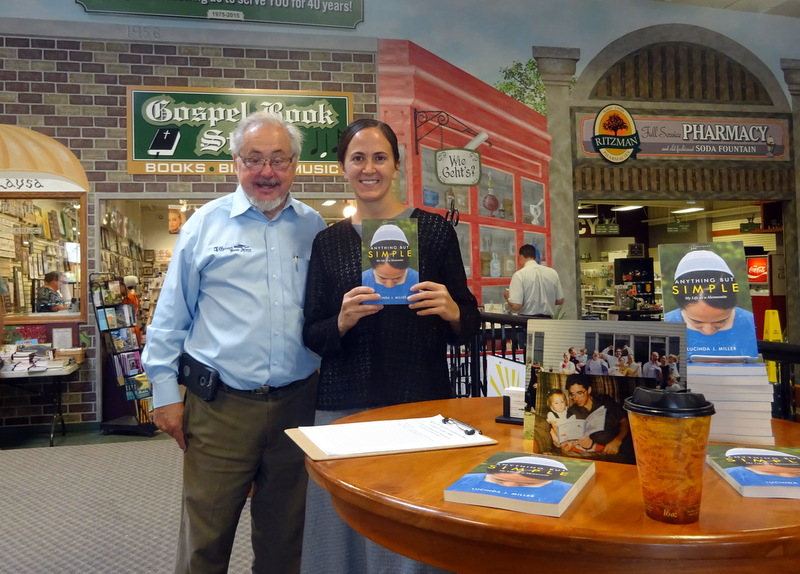 My good friend/adopted little sister and I set out for Nashville, Tennessee, last week to pick up books.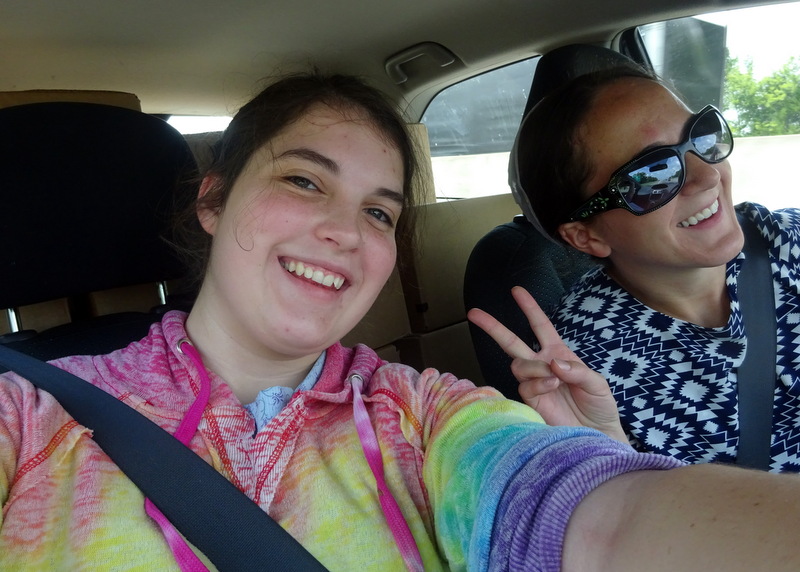 Lots of books.
988, to be exact, because Lucinda J. Miller, who always overdoes everything, got the brilliant idea not only to be an author but to sell her own books.
Lots of them.
Ask her in about a year from now how that's going for her. Right now, she doesn't know.
In Nashville, Lavina and I met Andrew Jackson.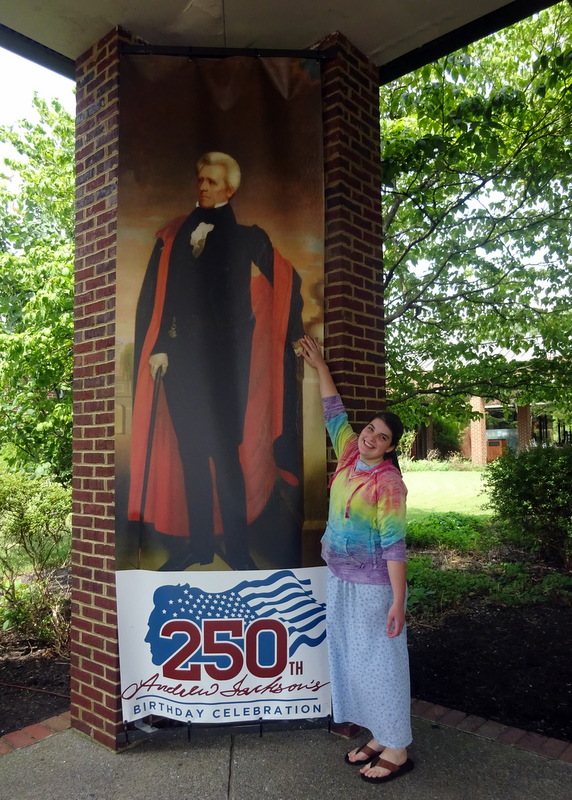 Historically speaking, that is, at his hermitage just off Old Hickory Street.
Politically speaking, he bears striking likenesses to our current President.
And aesthetically, some mighty fine grounds.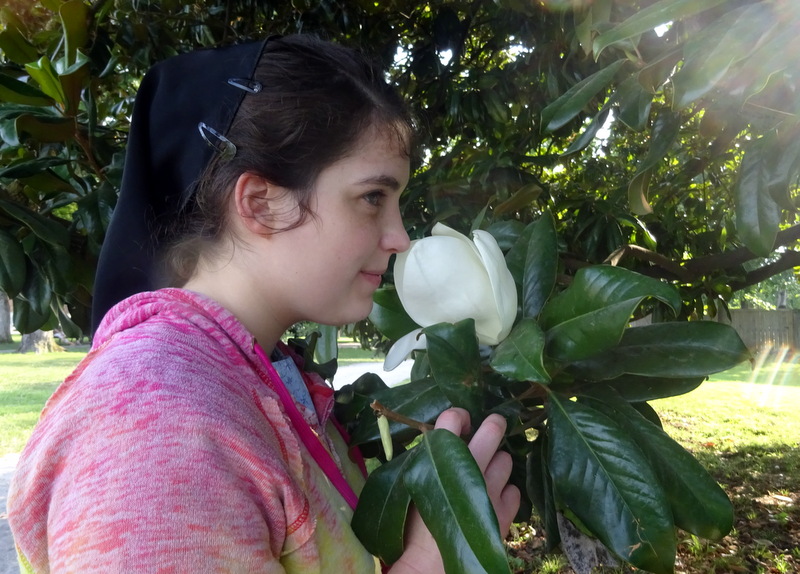 After Nashville, Lavina and I headed to Ohio for a book signing at the Gospel Book Store in Berlin.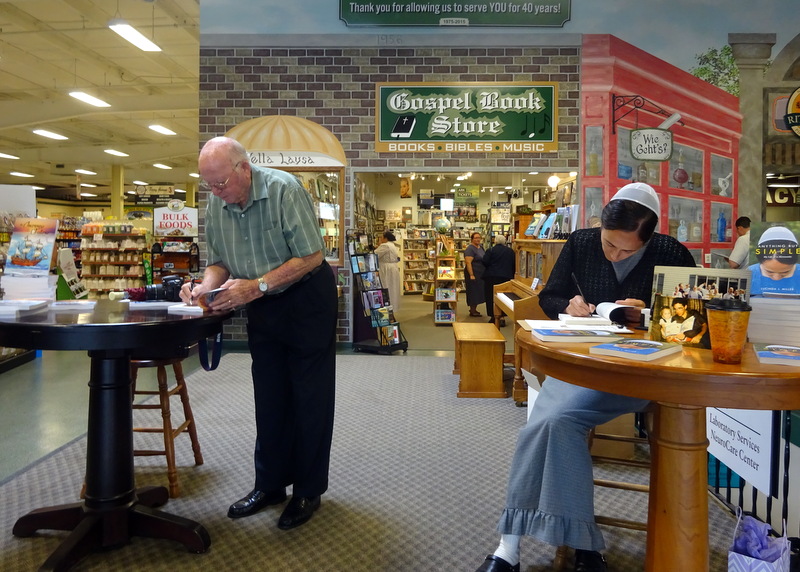 My signing partner and fellow author, Chris J. Miller, whom I had never met before, shared a family connection in several of my ancestral lines: the Millers and the Christners.
That is the beauty of being Mennonite.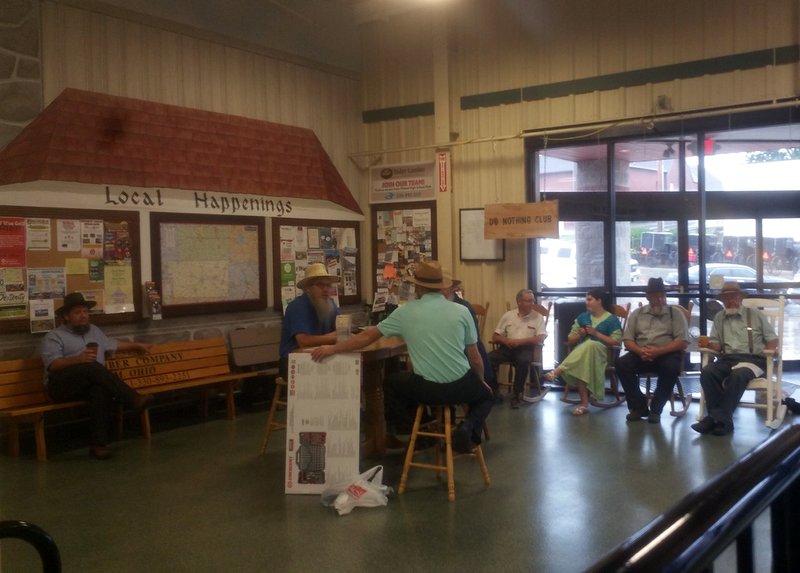 While I signed books, Lavina fit right in at the local "Do Nothing Club."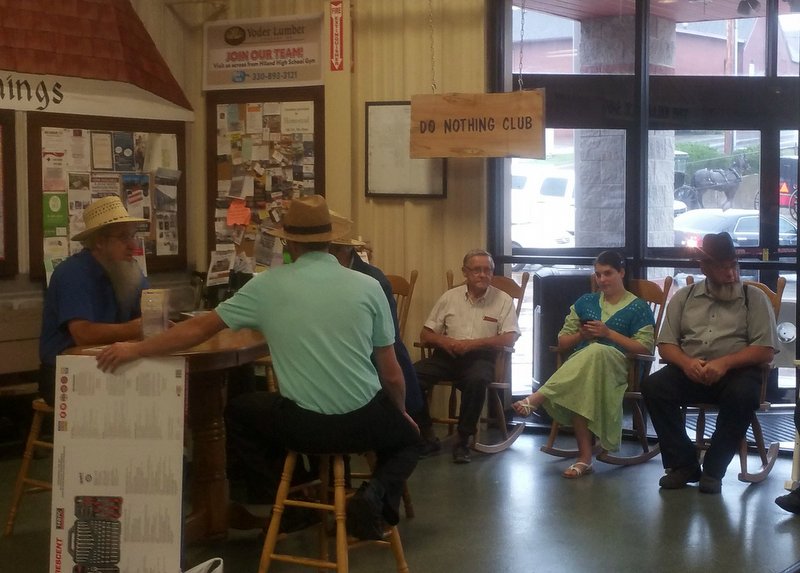 And just an observation in the study human nature: It makes sense to me that the local "members" of this club are older people, but isn't it interesting that they are all men? Why would you never expect to see a group of old women doing this?
I was honored to meet one of my blog readers, Naomi Gingerich, and her children.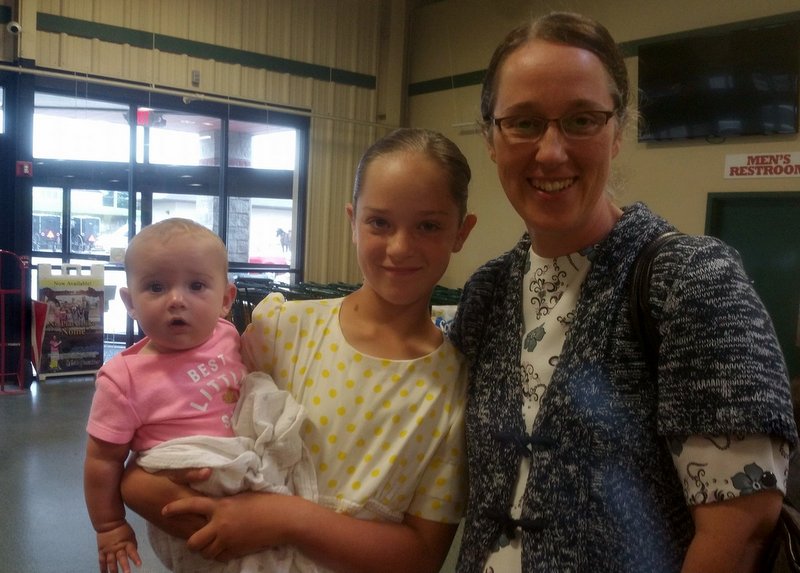 Isn't this a lovely trio? (I hope you don't mind me sharing it, Naomi.) Not pictured are the boys.
I was also able to connect briefly with some of my dad's family whom I haven't seen in years.
It was so GOOD to see them and to notice all those Miller likenesses. Like the big brown eyes, and the tendency to be a homebody, and the stacks and stacks of books in the living room at home. My first and a half cousin, Naomi, (not pictured), put her arm around me and prayed for me.
I am blessed.
Just before heading out, Lavina and I met her brother Marvin and had a meal at a local Amish/Mennonite restaurant.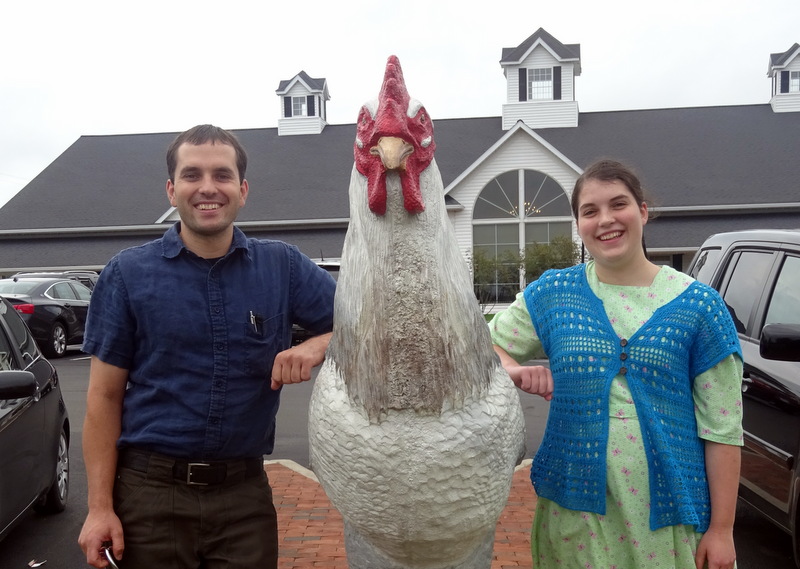 We are not used to seeing our denomination featured as a tourist industry. Nor are we used to eating in a big fancy restaurant the types of food we eat all the time during Sunday dinners and fellowship meals at home.
Someone asked me once what types of food Mennonites are known for, and I thought privately it was a sort of ignorant, insensitive question, like asking a Native if they sleep in a wigwam or a tepee.
"We eat just like everyone else," I said.
On second thought, though, the food at that restaurant was distinctly familiar.
So I take back whatever "I'm just a typical American who happens to be a Mennonite" thoughts I once had and replace them with, "I'm just a typical American who happens to be a Mennonite with some distinct cultural practices that someone somewhere apparently finds interesting because there is an entire tourist industry built around them."
I wrote a book and had it published it on the coattails of that industry, so it would be hiding my head in the sand to deny it.
Still, it is an odd sensation to live all your life and think you are perfectly normal, or trying to be, and then be expected to step back and talk about yourself in a way that illuminates your culture to other people.
How do you even DO that?
But I have 988 books to sell, so I guess I'm already in the middle of doing that. And if I don't know how, I'd better learn.
Wish me well.