We parked beside a minivan of Trump voters. At least we joked that's what they were when the driver veered in front of us at the stoplight, just before turning into the Mall of America parking garage.
Out on the highway, Elizabeth, who was driving, had been labeling all the vehicles we passed. Well-put-together older gentleman driving a sleek shiny car? "Hillary voter!" Bearded guy with a four wheel drive and NRA bump sticker? "Trump voter!"
When a salt-encrusted minivan pulled in front of us at the parking garage, I knew right away. "Trump voters!" I said, laughing. "They don't follow the rules." Elizabeth parked right beside them in the parking garage, and we found out that Trump voters carry van loads of cute little girls.
Our load of girls was also–not little–but definitely cute.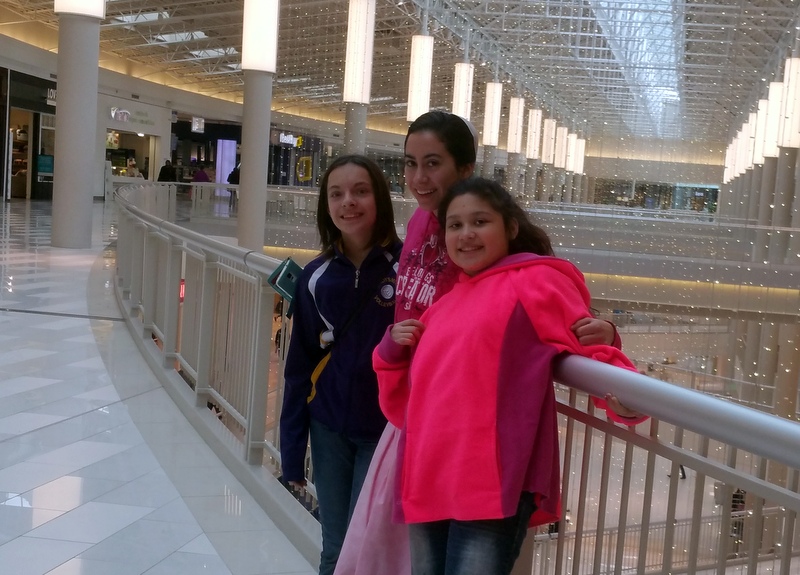 That's Sara, and Elizabeth, and Selena. Not only cute, but a whole lotta fun to hang out with.
Sara and Selena come to kids' club every Friday, where Elizabeth is a teacher. Elizabeth planned the Mall of America outing, and I felt very privileged that she invited me along.
Here's Sara next to Lego lady.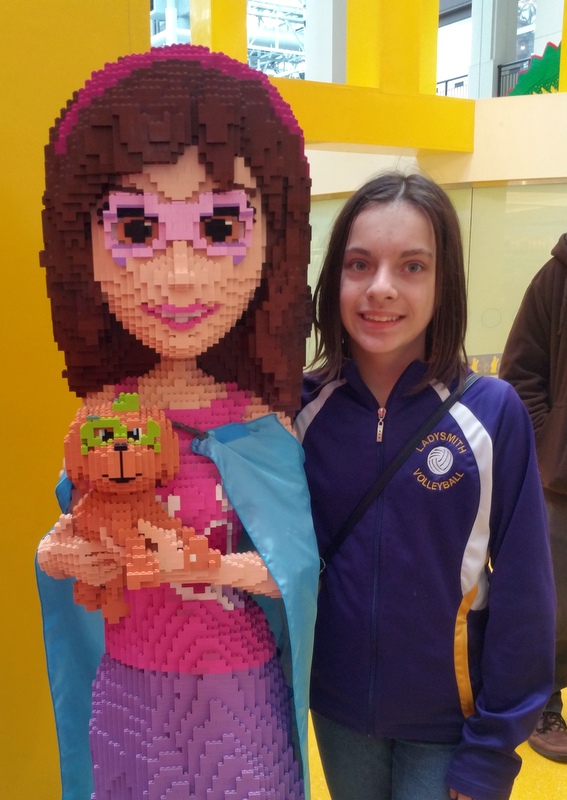 And Elizabeth tasting the ice cream cone pillow.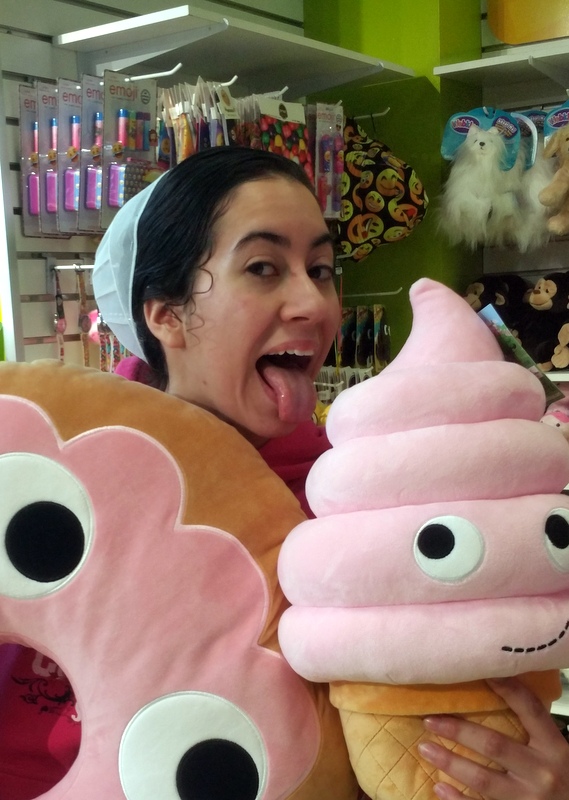 And Selena cooling off with a drink.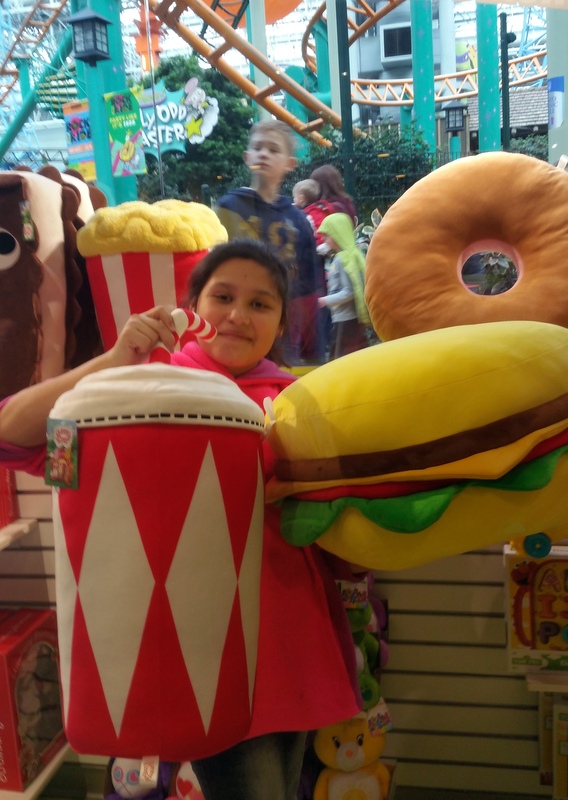 My favorite part of our day was the mirror maze. Like wandering through fairyland.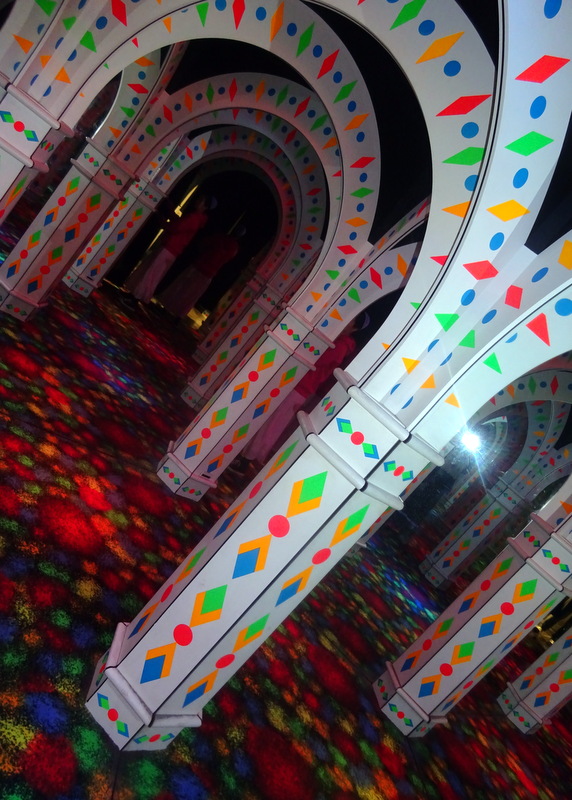 Now which of you are real?
And here we are with the giant Crayola.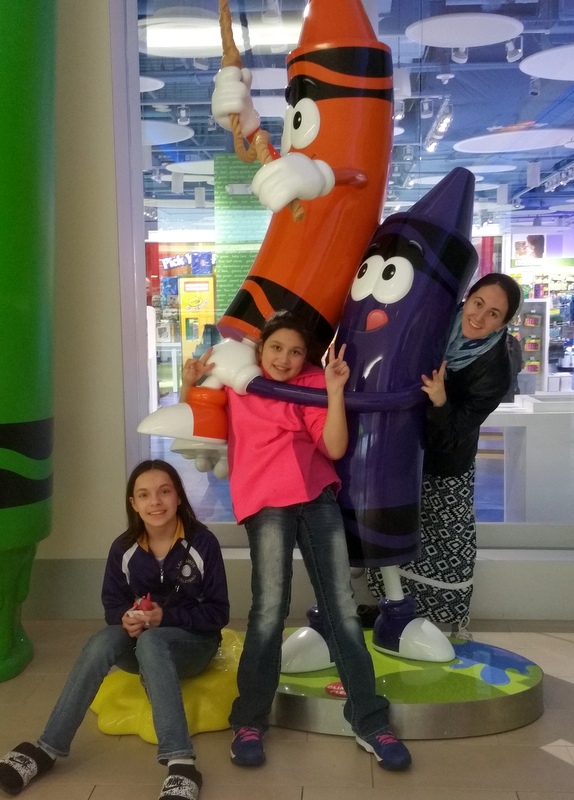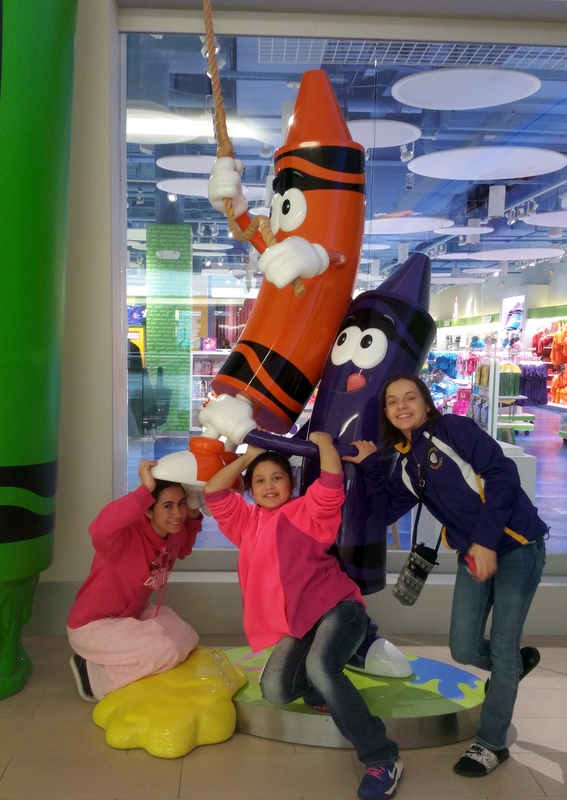 It was a good day. Trumped my usual Saturday activities–house cleaning, laundry, paying bills, straining eyes at computer while frantically finishing book–all to pieces.