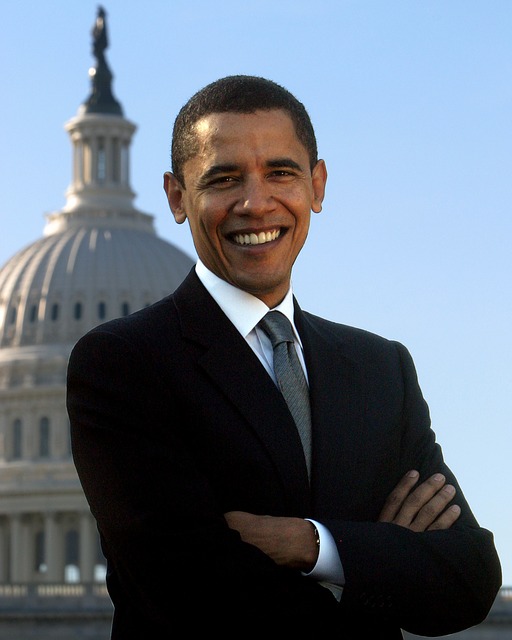 I move largely in circles of conservative Christians, and every conservative Christian I know is innately opposed to Obama and the Democratic platform. Among my circle of friends, the largest sources of discontent are ever-increasing government policies and government regulations, which are viewed as intrusive and socialistic. Running a close second is the Democratic support of abortion and gay marriage, which conservative Christians view as opposing the foundations of Biblical morality.
There is a term for us conservatives, floating around in the netherworld of liberal theology and modern Ameri-speak. We are called fundamentalists.
Uninitiated by the news media, I would have thought a fundamentalist was someone who stood on the basic elements, or fundamentals, of God's Word. I would have been glad to say, "Yeah, I'm a fundamentalist." But reading the news, I have learned what the term really means: "narrow-minded, bigoted, and self-righteous."
And we are a people supposed to be known for our love. I suggest that something is drastically wrong. I further suggest that a large part of the problem is the Christians' attitudes and the Christians' over-involvement in politics. If we are fundamentalists, let's get back to the basics. When we talk about and respond to our President and our government officials, let's remember these vital principles:
1. Jesus' kingdom is not of this world.
He descended into a culture ruled by two things: religion and Rome. The Jews of his day expected a conquering Messiah who would restore the oppressed nation of Israel to glory. At one point, he evaded an adoring mob who tried to crown him king by force. After Christ's death and resurrection, his disciples asked a question that burned in their minds: "Lord, are you restoring the kingdom to Israel at this time?"
He told them, "It is not for you to know times or periods that the Father has set by his own authority," words that eschatologists of today would do well to keep in mind.
Jesus told Pilate, "My kingdom is not of this world." He also said that Pilate's authority was given to him by God.
Jesus did not depend on earthly government for his backing; his kingdom was a kingdom of hearts and souls. He never involved himself in politics.
2. The apostles instructed submission and honor for government authorities.
Whatever happened to honor, anyway?
With political parties becoming ever more divisive, cut-throat, and unwilling to compromise, as evidenced by the 2013 government shutdown and the 2012 recall of Wisconsin governor Scott Walker, maybe it is time for Christians to step away. Maybe it is time to remember the things we teach our children, like kindness, good sportsmanship, and showing respect for authority we don't like.
The apostle Paul wrote, "Everyone must submit to the governing authorities, for there is no authority except from God, and those that exist are instituted by God." Peter instructed Christians to honor the emperor. Both these men likely wrote during the rule of Nero, who is infamous for his persecution of Christians and reportedly burned them in his garden as a source of light. To say that this man's government was instituted by God was to make a bold statement. To honor him was a well-considered decision not based on merit. Nero not only persecuted the Christians, he ordered the execution of his mother, was said to have kicked his pregnant wife to death, and castrated and married an underage "boy toy." If the early Christians could honor Nero, surely we should not find it difficult to honor our President.
Christian writer Bryan Roberts wrote in a Relevant magazine article, "If you're mocking your governing leaders on Facebook, the Holy Spirit is grieved."
3. Historically, Christians enforcing their ideas through government is not a good idea.
Think of Constantine, who used the cross as his battle standard and established Christianity as the religion of the state. Think of the Crusades. The ever-revolving persecution of Protestants by Catholics and Catholics by Protestants. The Spanish conquistadors.
God does not use force to win the hearts and lives of men; neither should his people. And political ideals that are viewed as ever-so-Christian by contemporary peoples have a way of looking far different over the perspective of time. Hitler was supported by the churches of Germany. Yes, there were even Nazi Mennonites.
4. Enforcing Christian beliefs through politics damages our testimony.
Why are we here−to win an election or to win men for Christ? There is nothing so damaging to our testimony as a fighting Christian, whether in the church or in politics. Jesus said if the salt lacks its taste, it is good for nothing but to be thrown out and trampled by men.
A friend of mine, a non-believer, wrote to me recently on the involvement of Christians in political issues, "That is a huge turn off for some people."
5. When we fight governments, we are fighting the wrong battle.
Paul wrote that our battle is not against flesh and blood, but against the spiritual forces of evil.
The government is not about morality; it's about red tape. We all know this. So why are we looking to government to prevent abortion or stop gay marriage?
Individuals are about morality, and in our country or in any other country, individuals make up the government. If you want to change morality, you must first change the individual. Laws can never change a heart and will never change a nation. As Christians, we should understand this. Did not God give the law to Israel, and did not they consistently break it for fifteen hundred years? Did not Christ come to free us from the bondage of the law? Paul wrote that the law is limited because fallen humanity is unable to follow it. Victory over sin comes through the Spirit, not through government.
6. Look to yourself.
That is where real change lies.
To make any one man into public enemy number one is ridiculous. One man can never change a country.
It is not governments, but the hearts and lives of small men that have the profoundest impact on history.