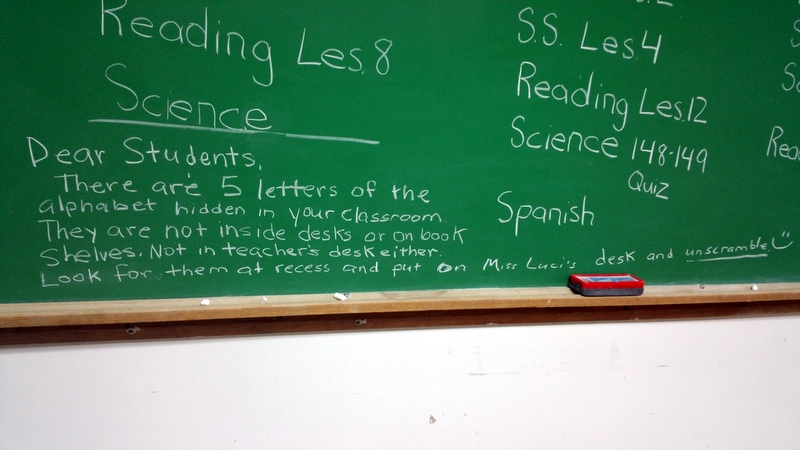 Last Monday my students and I came into the classroom to find a note on our chalkboard:
Dear Students, There are 5 letters of the alphabet hidden in your classroom. They are not inside desks or on bookshelves. Not in teacher's desk either. Look for them at recess and put them on Miss Luci's desk and unscramble. 🙂
Mom's work, I knew right away, and just like her creative self. I had told her there was snapping and grumbling going on in the classroom and I wanted to do something positive to counteract it. I knew she had taken Dad down to the school room Sunday evening, ostensibly to see my new bulletin board, but apparently she'd had hidden motives.
The first letter was spotted in our alphabet strip above the chalkboard:
Taking it down, I noticed the row of candy canes still hanging across the top of the chalkboard. Oops. Time to take those down, too. Funny how when you look at something every day, you don't really see it.
At recess time, there was much excitement and scurrying from place to place–here's one on the globe, there's another on that piece of artwork!–and the giving of mysterious clues from Jonny. He had found the last letter and kindly let the rest of us look for it, sure we wouldn't be able to find it.
We did finally, by luck and hard work, beneath the candle on my desk.
We laid the letters in a row on my desk and unscrambled them, and then Jonny put them up on the chalkboard: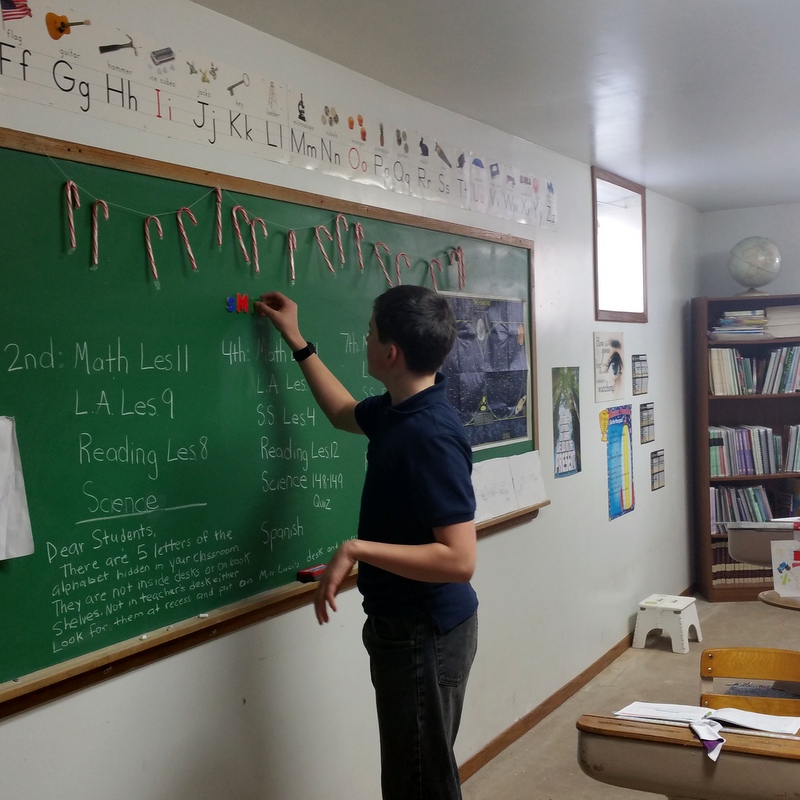 A great reminder for everybody: