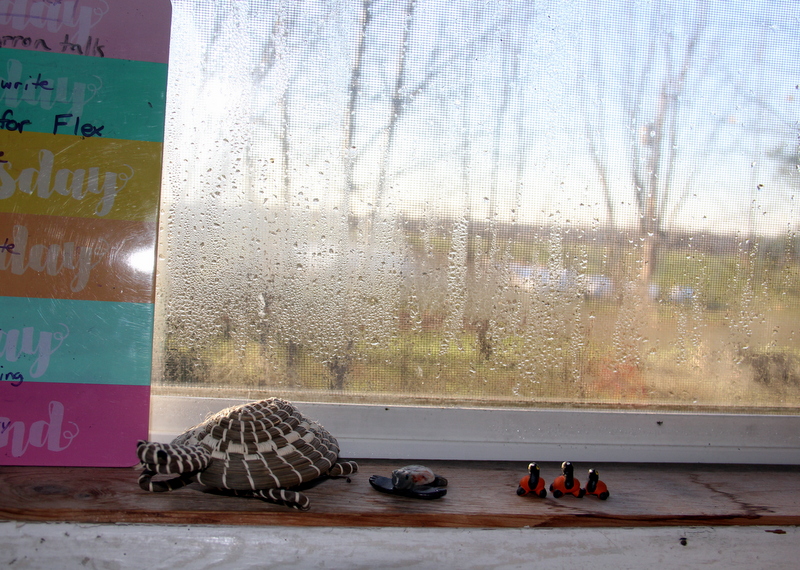 I have a sister who used to say about some thought or emotion she felt, "Oh, I don't want to tell because then it won't be special anymore."
I think that's sometimes how it is for a writer. Life always talked about becomes life lived on the surface. Real experiences and nibbles of thought, when they are always and immediately displayed, have no time to develop depth and meaning, no time to curl roots down to the lowest corners of one's heart, to sprout green and innocent and a little bit magical into the world. This is, perhaps, the greatest peril of a writer: that in the necessity and abundance of words that must be said in order to maintain her position, she will begin to write by rote and not from that creative well that set her to writing in the first place.
That is why I have never liked series of books (I make an exception for the sacred trilogy of fantasy) or the authors who publish a new book every year. The first one or two are great—fresh and interesting—and after that…all the same. (I suppose I will be eating my words in some future time by writing a series myself. Ah, well.)
A writer needs time to cogitate. Time to pursue the endeavor—and I mean this respectfully—that is the trademark of Yahweh Himself: to be.
"I AM," He said to Moses from the burning bush. As creatures made in His image, we also are. This being, and this profound awareness of our being, is one of the trademarks that sets us apart from the rest of the physical creation.
In the past three weeks, during this time I said I took in order to work on Turtle Heart, I haven't written much, to be honest. The walls of my bedroom are now all bare except for torn halves of 8 x 11 copy paper—one for each chapter—each with scribbled and unintelligible notes. The notes have little meaning for anyone, including myself. The notes, along with a few random emails and text messages, are pretty much the extent of my writing during this time I've been away. But they make me FEEL as though I've been doing something, and feeling is half the battle.
And I've done something else during this time: I've caught up with myself. I feel as though for a long time I've been chasing my tail, and now I'm finally ready to give a great sigh, plop down, and get to business. I'm ready to write again. To you, on this blog; and alone in the privacy of my bedroom, on the book that is my oldest and dearest child.
I have also started several new, non-writing endeavors in the past month. Earlier this year, when the school board of our little church school asked if I would teach again, I told them "no." Now, as a part-time substitute, I am working for my brothers, at their meat processing plant, a few hours a day.
I am also taking several online college classes. It has been a dream of mine to pursue college for a very long time, and it never worked out for me. This year, just a touch, dipping my toes in the water. The classes I am taking are general classes, designed for those inexperienced kids just out of high school, and are therefore easier than I expected, but that's probably a good thing. I am having fun. I am learning algebra—actually understanding it and not just copying the example problems—for the first time in my life. I am learning hereditary biology, a subject new and fascinating to me. English and speech seem boring so far, but they may perk up. Maybe I'll do photography if I have time. In the future, who knows?
Do you think I'll be able to juggle all these various interests and still take time to write and to BE? I hope so. When I feel as rested and powerful as I do right now, anything is possible.