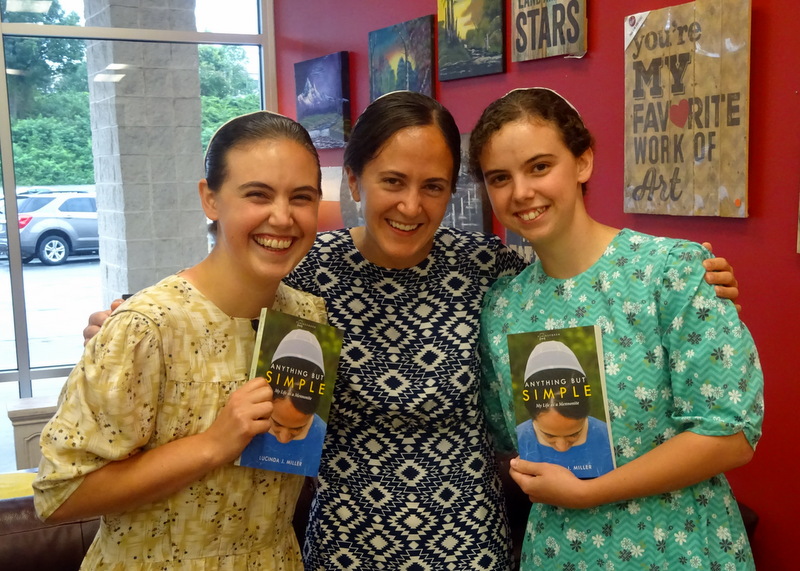 Anything But Simple: My Life as a Mennonite, is my story, published with Herald Press in July of 2017. Watch the book trailer below to learn more and to get a glimpse of my heart behind the story.
Praise for Anything But Simple:
"Intricate, personal, and endearing, Anything but Simple offers one young woman's story of growing up Plain. Lucinda J. Miller is a wonderful writer, and readers won't regret the time they spend in this book." —Jerry Eicher, bestselling author of the Land of Promise series
"Lucinda J. Miller is the kind of readers dream of: engaging, literary, and openhearted. You don't know how much you wanted a voice like hers until you read it." —Lorilee Craker, New York Times bestselling author of Money Secrets of the Amish
"Lucinda J. Miller writes what she knows, and when you read Anything but Simple, you learn to know it too. The smell of a Wisconsin cow barn and the relaxed joy of women sitting on the grass to visit after church come to life here, as do dreams created, denied, and changed. Miller is a Mennonite from rural Wisconsin, but the essence of her well-told story connects with all of ours." —Dorcas Smucker, newspaper columnist and author of Tea and Trouble Brewing
"In a charming, folksy style, Lucinda J. Miller strips away the layers of gloss that have been applied to conservative Mennonites and Amish in unrealistic romance novels. Anything but Simple is an honest portrayal of the life of a conservative Mennonite." —Romaine Stauffer, author of Aaron's Civil War and Annie's Day of Light
"Lucinda J. Miller tears open the windows and throws up the sash in this story of her family, her farm, her school, and her church. Her desire to be both unique and faithful will pull you through this book as you read on, wanting to know how she will choose." —Shirley Showalter, author of Blush
Order Information
To order your own autographed copy of Anything But Simple, contact me through my blog contact form with your name and address, or email me at lucinda[at]lucindajmiller[dot]com. Both methods will drop you directly into my inbox, where I will be glad to serve you. The cost of the book is $12.99 + shipping, and I accept cash, check, or PayPal. I ship within the U.S. only.