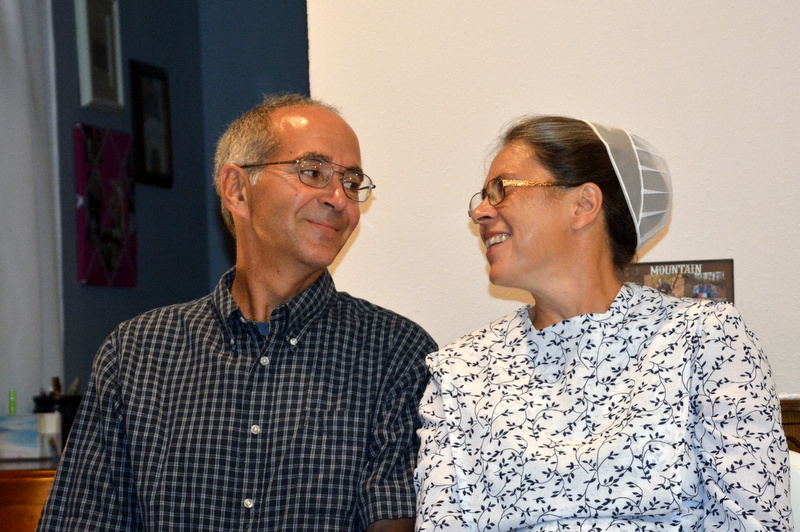 Does anyone else remember making birthday cards for your parents adorned with extravagant crayon messages like: "To the best dad in the whole wide world" or "To the best best best best best mom ever"?
I still feel that way about my parents! Of course they're not really perfect, and of course I know they're only the best to me because they're mine, not because there are not thousands of equally "best" parents in the world. But Dad and Mom may be the only parents in the world who regularly took the whole family out for their anniversary every year.
I love remembering that, because I realize now how unusual it is, and it illustrates something else I love about Mom and Dad: how they love to spend time with us children. Growing up, they never seemed to think we were a bother; they always wanted us along. And apparently the family date nights didn't hurt the romance of their marriage, because they've been married thirty-seven years this August, and the love and understanding in their eyes when they look at each other has only grown over the years.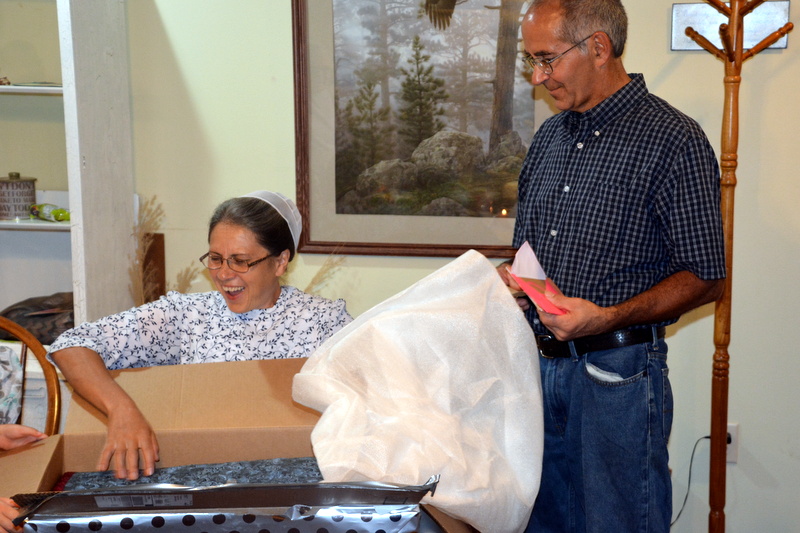 Every relationship takes work, and Dad and Mom are no exception. Although they were kind enough to present a united front to us children, I am sure they've had some tough issues to work through over the years. They wouldn't be human if they didn't.
But in this post, I won't dwell on the tough times. Today I celebrate their love, their commitment, their thirty-seven years of hard work to build a marriage and a family that are beautiful.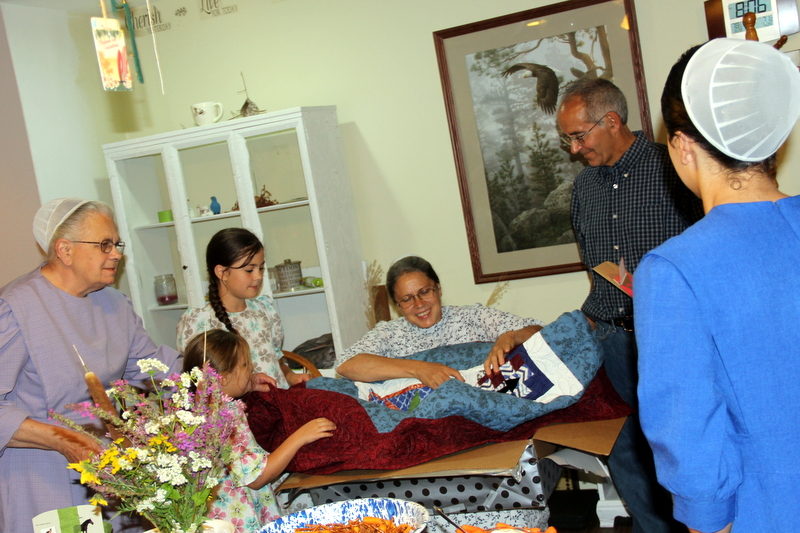 I didn't ask Dad and Mom before I started writing this: "What's the secret to your happy marriage?" I could have, but I didn't. Instead, I chose to write about a few lifestyle choices I've observed: things I know to be important to my parents because I've not only heard them talked about, I've seen them lived all across the long years.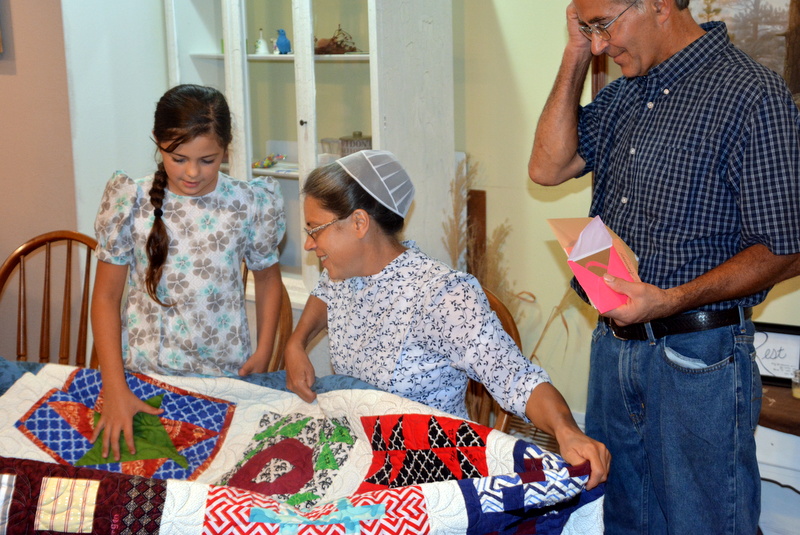 1. God. He was their first consideration in all decisions–"What would God want in this situation?"–the Person they talked to when they woke up in the mornings, the Savior who gave every part of their life meaning. When I am struggling to understand God's love, I think of Dad and Mom and the way they relate to us children. Their deep sacrificial love, and the freedom and acceptance they offer with it, is a picture to me of the way God relates to us. It's a picture that is even more real to me than that of Jesus on the cross, because I am here, and I have tasted and smelled and handled it with my own senses in my own time.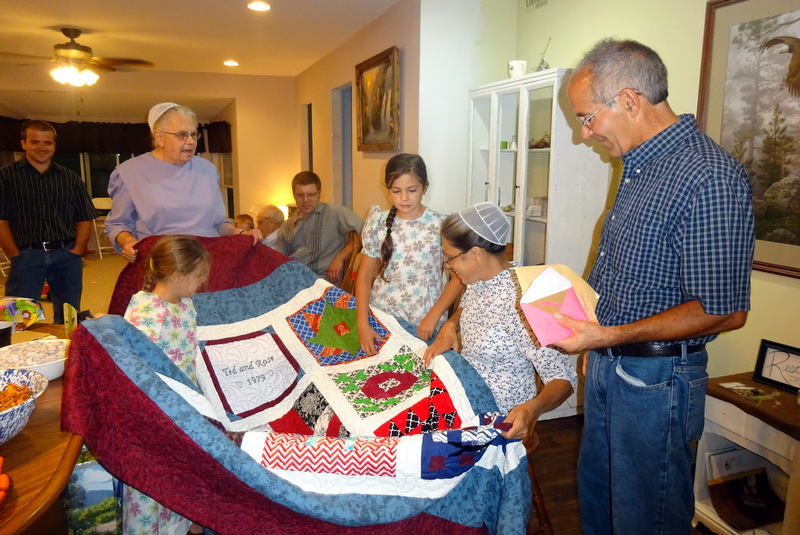 2. Submission. Mom and Dad both believed a wife should submit to her husband as the church submits to Christ (Ephesians 5:22-24). This is not a common or popular Bible teaching today, but there is no doubt Mom thought it important. She never talked about her convictions so much as she acted them out, and so it is hard for me to imagine her any other way. She always let Dad lead, never nagged him, and though they discussed their big decisions together, almost always let him have the final say if there was a disagreement. Though she undoubtedly gave up some of her personal preferences, I think she gained in the long run–at least if one considers a profound respect and love from her husband and family a profitable trade-in.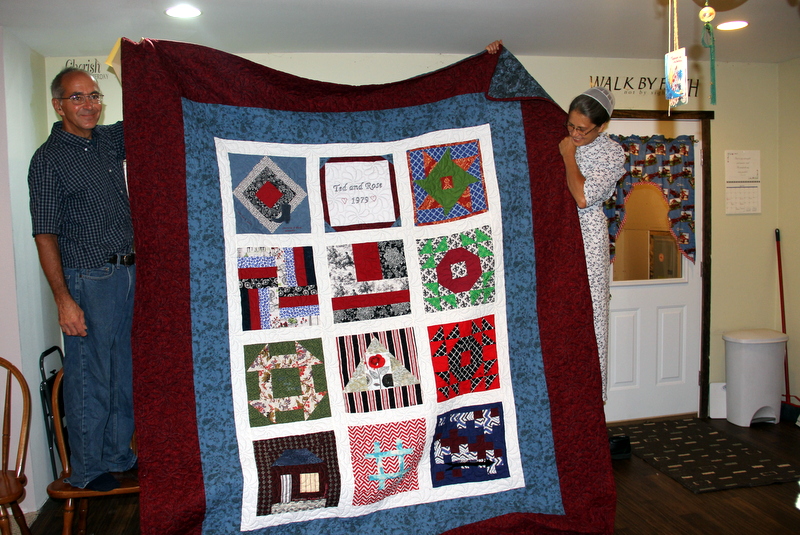 3. Emotional Sensitivity. Dad said sometimes that men tend to be insensitive and to trample their wives' emotional needs, and that such actions can hurt a woman deeply and ultimately ruin a marriage. I have met few men who are as aware of others' emotional needs or as open about their own emotions as Dad is. It is his gift. I don't expect everyone to be like him, nor do I mean to say that he always handled everyone's emotions perfectly–but I can say with confidence that the world would be a better place if more men took more time to consider their wives' and children's emotional needs and make a loving effort to meet them. The husband's half of biblical marriage teaching (Ephesians 5:25-33) commands a husband to love his wife and to give himself for her as Christ did for the church. By that standard, which Dad took to heart, a husband can never love too deeply or give too much.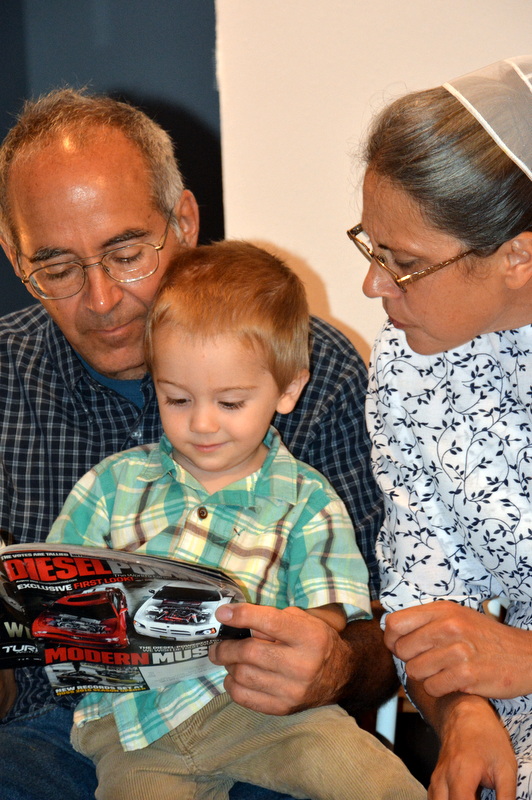 Thank you, Dad and Mom.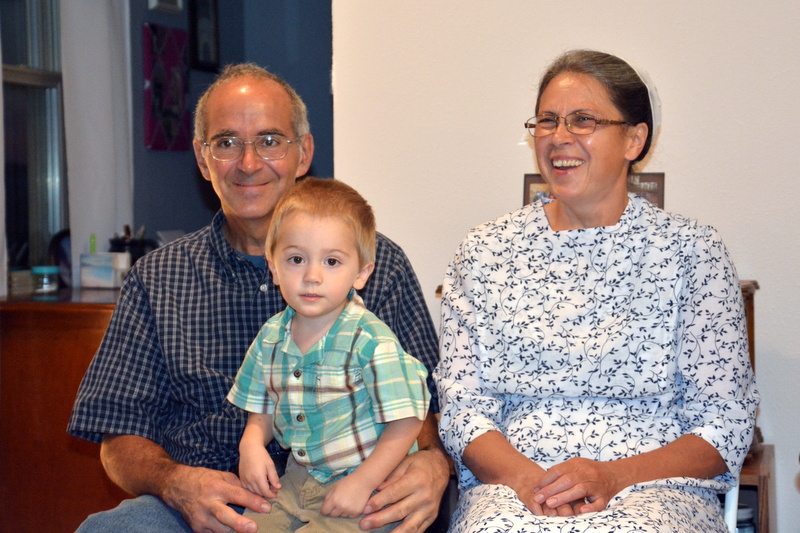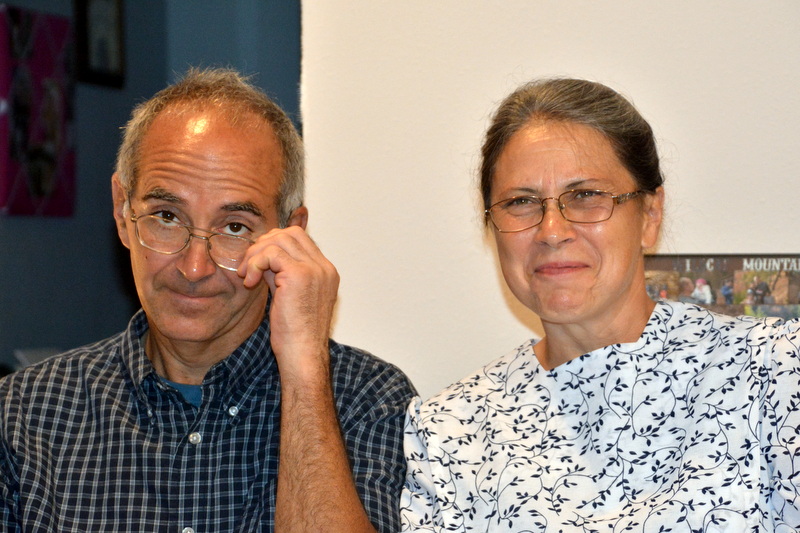 And by the way, the quilt pictured above was our surprise gift to them this year. Each of us children designed a block or two for the quilt, our only stipulation being some general color guidelines. Grandma sewed the blocks together, and a friend quilted it. It turned out to be unique and original, just like a family. Just like a marriage.