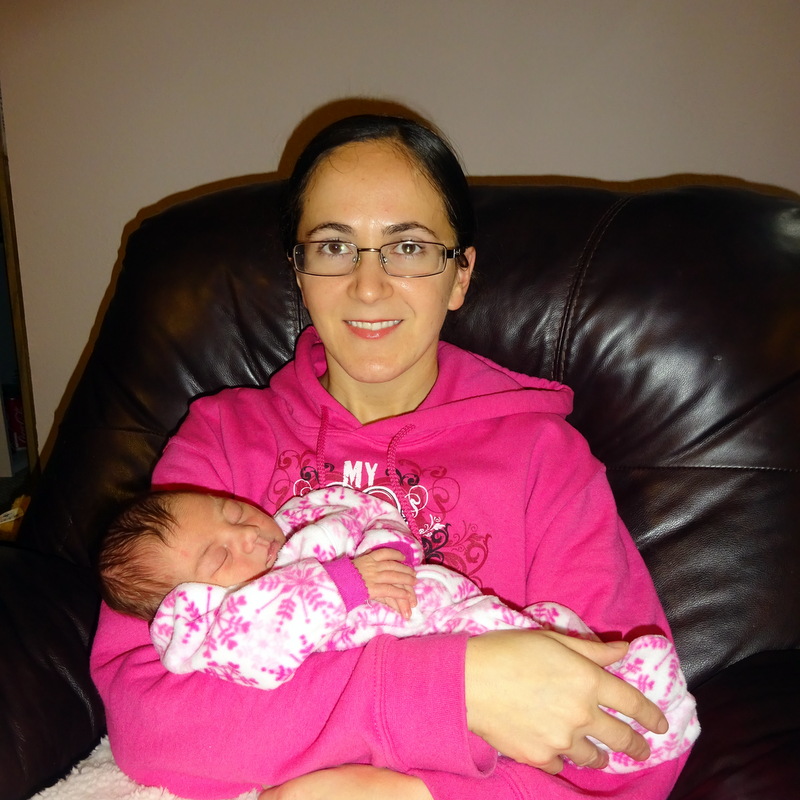 Ava Joy arrived November 28, my seventh "nibling."
I have two nephews and five nieces now.
Ava came in a tearing hurry. Her dad had to speed like mad to get to the birth center on time. Ava was born 5 minutes–5 minutes!–after they got there.
After Ava had shot into the world, Ava's dad went outside to check on the car and found it still running, with the driver's door and passenger's door wide open. All the doors leading into the birthing center were open, too.
Ava's middle name is Joy, just like mine. This makes me feel special.
"She has a tiny mouth," I told Ava's mama.
"It reminded me of you," Ava's mama said. This is true. I wonder if Ava will have as much trouble opening her mouth for dentists as I've always had.
Ava's big brother Donovan isn't so much older than Ava herself–a year and three months–but here's betting he'll use that year and three months to make sure she knows who's boss.
Ava has a cousin, Erin, who is only three weeks older than she:
Do you think they'll be best friends in a few years?
I do.
And here is Ava with her Grandpa and Grandma: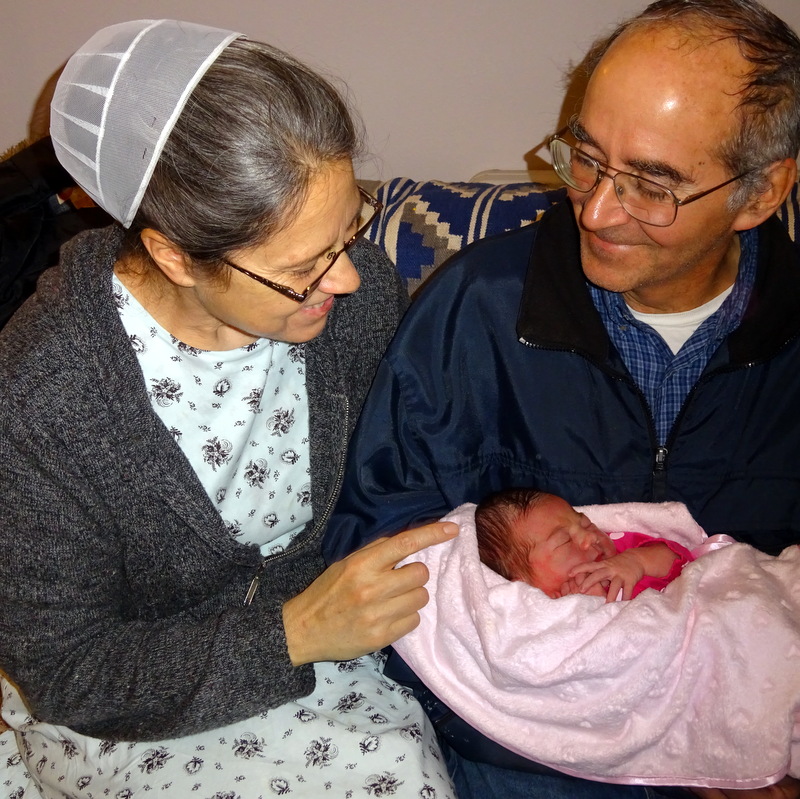 Seven grandchildren! They are really starting to earn that Grandpa and Grandma title.
Welcome to the world, Ava.